Post by toughtiger on Sept 26, 2023 13:33:35 GMT -5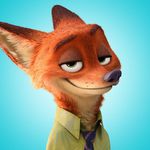 I have also had some experience with the Don't Ask Don't Tell, as well as transparent polyamory with various levels of involvement - in the context of a sex-averse relationship.
Your mileage may vary, but here's what I learned.
1. You may get sex in your life, but your home will still feel toxic, alone and isolated. Likely more than before. That's because the problem isn't just the sex - it's the upstream dysfunction that causes your partner to no longer see you as a sexual partner. It becomes much more difficult to pretend.
2. Your standards in a partner and in your level of treatment go up, rather than being diminished.
3. Particularly with Don't Ask/Tell - this is like writing a check when you don't know if you have enough money in the account. Transparency and involvement helps you know exactly what your partner is supporting (rather than tolerating), increment by increment, whereas Don't Ask/Tell puts the onus of discretion on you, and you can get very far out onto thin ice before your partner snaps. And then you have no idea of how your partner will react. In mine, my partner changed her mind and decided to follow up with a gazillion questions on what was at that point a very minor dalliance - a drink and a kiss - treating it as if I had a full blown affair (which she had done to me). There's no assurance at all that it won't be treated like an affair eventually - a distinction without a difference. Meanwhile, there is enormous effort on your part to maintain a deception.
I appreciate your perspective and yes I know this may not be the best route....
I just really would like a refuser partner to be a bit more logical about the situation .....
.i only asked once for open he freaked out has brought it up several times..in fights...... just reach the point of acceptance that he cannot or does not want a sex life at all ... and I do .... i have asked him if he wants divorce ... told him i do .... he knows why....... but still not addressing the elephant in the room ......
Once again he is terrified what he will look like ( to others) if i leave and have a life.... he won't have one... he could careless what he looks like to me ......