Post by greatcoastal on Jan 1, 2023 19:43:47 GMT -5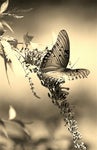 Focus on women whom you encounter face to face in your real life, such as at the dance studio, who are appealing. I would bet money that there are suitable women at the dance studio whom you wouldn't have to jump through hoops to get them to go out with you or to connect with you in a real way. I've taken dance classes and I know how unusual it is to find a nice, available, straight man like you. My experience was that most men were either married or otherwise partnered, incredibly socially awkward (such as couldn't carry on a conversation) or were potentially dangerous such as the man whose idea of conversation during a quick dance was to tell me that he'd just gotten out of military prison after killing a man who insulted his friend!
What did you end up doing New Year's Eve?
Thank you for your kind, uplifting words of encouragement!!
The dance was boring. I don't think my dance instructor ( the owner) is used to catering a dinner. There where not enough tables, and she wanted the dinner over with quickly.
I scoped the room upon entrance and saw mostly older married couples. There where 5 single women there? 3 much older than me, two who have been dancing for years, not in the market for dating and in high demand for the more experienced dancers ( i do certain dances with them though)
No new faces there that night. After 2 hrs. I decided to call it a night and went home early. It's just one dance. There will be hundreds more! ( not the safest night to be out driving)
Side note: Holidays can be a stressful time.
People socialize and talk about what a nice Christmas they had, with the family. I put on my fake face and try to stay happy.
For me: My father passed away on Christmas eve 10 yrs ago.. ( he never got to meet my adopted children)
I met my now ex wife on New Years Eve. ..
Rafaela up and bolted every year for 3 years right after Christmas and New Years.
This makes a full yr.since the last time Rafaela left and I decided it's over!
This makes 5 yrs. that I have not seen 5 of my 6 children at Christmas.
This was my first Christmas alone, ( my son spent most of the day in bed- he works late hrs.)
Commercialism takes away to much from the meaning of Christmas. I have n't been to a New Years Eve party in 33 yrs! I went from having 2 possible dates , to going alone!
I keep all of that to myself... who wants to hear all that at a supposedly Joyous time of the year?
(My oldest son did show up two days after Christmas! That was great!! I want more of that in the future!)
Yes... I went home early. Tomorrow is another day, more back to normal!