Post by elynne on Nov 10, 2019 11:04:04 GMT -5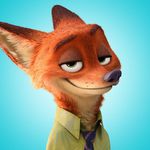 The standard narrative seems to be that "refusers" are cold fish (objectively) who hate sex.
My observed reality post-separation - with my ex wife and with many of the divorced women I've dated, is that the "sex aversion" seems to dissipate quickly after the relationship ends. The supposed "cold fish" resumes what seems to be a normal enthusiastic sex life, but with other people. Sometimes they are surprised to find they enjoy sex at all, and sometimes they realize they were biding time.
Of course, this does not support the general "sex averse" narrative, but instead points to that result as being downstream of some other dysfunction.
For people who have split and kept track, does "celibate spouse resumes sex life" strike you as common?
---
Addendum
Hey folks - there are many ways information about our ex-spouses finds its way back to us - and not all of those involve us actively soliciting it from our ex-spouse.
Sometimes it is unwanted, and sometimes it's just information that arrives.
Pointing out the moral prescription that "it's none of my business" isn't necessary in this discussion. Let's give ourselves permission to talk about things we have observed, so (for the benefit of the folks still entwined) so they can test their diagnosis of "aesexuality" as the cause for unwanted celibacy.
And a reminder - for many of us post marriage - the people were are now dating have their own stories and experiences that they may have shared. In my own case, I've been dating quite a few women who thought they were "intimacy averse" when they were in a relationship, and have now discovered that they are not.
If you don't know what your spouse is up to, there's no need to post that here.
What timing! A quick recap: ex and I had been really struggling for 2 to 3 years. Low to no sex after the first few months of our 12 year marriage. We divorced this past August. I have a serious partner (friend turned lover). Sex is incredible. It's almost as if we're making up for all the years of my sexless marriage. I never knew it could be this good.
My story about my ex (he doesn't need sex. He doesn't seem to have much of a need for intimacy. He'll probably be like his father (single and not dating for the 30 years since his divorce from my ex's mother).
Last week I discovered that when I log into my Sonos account to choose a music playlist my ex's playlists also appear. To my surprise the ex's newest playlist was titled "sex music". Ok.
Then yesterday I got an app from my ex saying that while looking up something on his phone with our children he got a text from a girl that he's been seeing. Initially the children were upset, but he says they quickly calmed down.
Wow. A lot to unpack. But I was thrown for a bit of a loop. Not that he was seeing someone, but because it shot a big hole in my story that he has a problem with intimacy. That story preserved my self-esteem and fit with my mind-blowing sex with my new partner. "It wasn't me." But the evidence that he was dating made me sad. Why couldn't he be attracted to ME? Why didn't he want to have sex with ME? I'm smart. I'm pretty. I smell good. I really enjoy sex. WTF?!
That clash between my story and reality stung. It hurt. But I strongly suspect that his new paramour will get the few months of love bombing and attention that I got in the beginning and then it will start to slip away. She'll try anything to get the love back and if she sticks it out, in 12 years she'll also be a spineless, helpless quivering shell of the woman she used to be. For her sake, for his sake, I hope I'm wrong.