Post by greatcoastal on Jan 28, 2022 21:09:21 GMT -5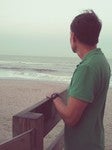 ??)
She ghosted me. Took her things, blocked me from her phone and did not come home. Called my son and told him " I'm staying at a friends house (in another town. She told me she had no friends) I went out with another guy on a date. He seems nice."
Sadly this is not new. (not the other guy part, but the leaving) After the first year she went back to her place for a few days ( one bedroom apt, in a house owned by an elderly couple) then came back and basically apologized. ( never got much of an explanation) Another year goes by, all is well. Going on our 2nd year, she up and bolts again! This all seems to happen after Christmas time.
Again, this only lasted a few days, she apologizes claims she acted emotional. Says she doesn't know why she acts that way.( Stayed locked in her room and cried about it) Says she really , really wants to be with me! This time, I asked her daily, for about a month, "Are you coming home tonight?". I told her how painful it was, how it shreds her cred, and ruins trust.
Another year of being together goes by, all seems well , we seem to be chugging along nicely. Out of nowhere, it happens again! (3rd time in 3 years)
This was on Jan. 4th 2022. We talked it out.
.... Hopefully me sharing this is useful for others.
Whoa. Three years. Time flies.
This third time "leaving" is shortly after Christmas too.
Y'know. Not infrequently I hear stories of women beside themselves with frustration their boyfriends don't propose and they build themselves up for a Christmas
engagement. Then it doesn't come.
I wonder if she's had her hopes dashed three times but it's not a deal breaker.

She came on hot and heavy the first few months. Heavy regards to possibly getting married ( a red flag?) She talked about taking me to Italy to meet her family!

I let her know I did not want to get married again. One reason was financial, giving up my alimony. Maybe in the distant future, after my debt (taxes) where paid off. Financially I was unstable when we first met. Things are much better now.

Then there's the family court system and all its shortcomings, another reason to avoid marriage. I also explained to her that if we keep two separate households ,we are far less likely to take each other for granite, fall into a "routine" and continue to date each other with more of the original flare of the beginning.

Who knows if she accepted that? Her old school way of thinking may still be there?

It's been three weeks. Far from too long for her to boomerang a fourth time, unless you're the one who's "done".
This time I'm done. (sadly) 3 strikes and you're out ( 4 in this case) I have to have boundaries. They have to have consequences or their meaningless. It's all too painful, and I don't want to go through it again.


You brought her credibility problem to her attention. This three week stretch may be her attempt to make you sweat more? Deliberate drama to push you to a commitment? She took your advice and she's standing by her conviction this time? She may well crumble in the end. This may be a whole lot harder on her than you can know since she's gone dark. The phone blocking may be an effort to disconnect. I hear it's a bit of advice on truly breaking up. She either means it, or she's listening to other people's advice.
I know she's one to easily take others advice, She's very co dependent. And , I'm learning passive aggressive. She would tell me stories about certain customers ( she cleans houses for a living) constantly bickering about how things weren't done right or she needs to do more. Or customers that would always ask her to do more. like pull weeds, walk the dog, go to the grocery store for them , clean gutters, trim trees, etc... I would tell her " you don't have to put up with that. You need to learn to say no, and stand your ground." She would be passive about it, tolerate it for to long, and then be aggressive and drop them as a customer! side note ( on the other hand , I would explain to her, you're getting paid $25 an hr, that's pretty good for walking a dog in the park!)

If she contacts you, it may be to restore a friendship where she thinks she can resist becoming lovers again.
I'm concerned that she would attempt this. But I know her. She would have her hands on me instantly. I would be the one telling her " I care enough about you to not let you do that, just be a sex object. Nor will I be used that way. I'd probably treat her like one of my own adult children. let me know how you're doing .Occasionally, call me if you need me.

That's a thing. Might well work. Might disintegrate. Might hate herself for her "weakness". The levels of recursion produce sad overthinking. There may be some panic-bonding if you start seeing someone else. Dust needs to settle. Just throwing out some crystal ball stuff.
Her ravenous sexual appetite and indifference with the cozy life you liked so much may suggest she'd like a more dopamine-rich life? Does she need to break away from you and have both a party life and a home life? Will such an enhancement reduce your currently abundant sex life? Would that break the deal for you?
If she wanted a more dopamine- rich life, she sure was horrible about asking for it. I'm not a mind reader. Offering, suggesting, and coming up with things to do, and not getting much feed back got tiring and confusing. ( who knows? Her broken english? poor communicating?) I also don't want to be a sugar daddy! 2 yrs of a shut down covid society did not help getting us out of the house. We did visit lots of parks and take long walks and bike rides ( I did injure my foot a year ago, and some nights all I could do was take a walk around the block. WE always held hands, up until the last day)

We live on the coast of Florida. That means lots of water activities and amusement parks. She gets seasick, refuses to take any medication for it, and is afraid of heights, also gets sick on some of the slowest rides. That eliminates about 70% of the activities I wanted to do with her.
She's not one to live a double life like that. When I did have other couples or friends over the house, she would get quite and not communicate much. More of her insecurities.

The phone call to your son? If you haven't noticed, I rarely use profanity. Sorry. That's fucked up. That may lengthen her time away from you because she knows what she did and may be self-aware enough to know how messed up that was. It may even have been a lie. She may stay away forever out of embarrassment. Not just due to you, but now she can be ashamed around your son. That's ugly. That could be a very long lasting fear that you bring that up some day, if she comes (crawls?) back to you. Ouch. She brought it on herself, but...wow, that's hard. I could see her thinking she ruined it and she
can't
come back.
Yes that was bad. My son really liked her, and told her that she was like his second mom. He told me he liked her much better than my ex.
You thought this could be helpful?
Heck yeah.
Glad to bring , everyday relationship problems to the surface. It's good to talk them out. One thing I told her " maybe you could get some help and talk with a counselor, or a therapist about your problems,and your past" . Like so many other people on here she laughed about it and refuses it. I told her " please don't laugh about that, or right it off. I went for therapy for two years, and so did me son. It can be very helpful."....no response.

Tales from Oppositeland not being all sunshine and rainbows provide a dose of reality for the greener-grass vision. Hope she comes back and you're both glad for it. Hope you find someone just as great, if not. On another thread, I spoke of "dessert-first" marriage. Three to five years together then deliberately leaving on top of your game, amicably, fondly, and a little wistful parting. Maybe that's what you got. Your attitude seems one of gratitude. We're told that's a way of living your life right.
On to new beginnings. Maybe slower this time.

Thanks for the ear, and the time it takes to respond, greatly appreciated!