Post by TheGreatContender -aka Daddeeo on Mar 22, 2022 8:38:40 GMT -5
greatcoastal
Dont take this the wrong way. It does come from a place of support.
This was a tough read though. I cringed at the texting part though I get it 100%. You were honest and the feelings are raw.
That said, sometimes it might be beneficial to write things out but not send them. That provides some closure as well.
My read on the situation is that what you texted her kinda left a door open. Like she knows how you feel nkw and she can try to work her way back into your life. But the thing is, if she wanted that, she could have stated so. But she didnt. For whatever the reasons.
Anyway just my opinion. Hope you are feeling a little better today.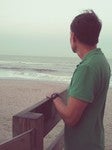 I was at work around 11;00am and my phone rang.
A local number no name. I answered it. Hello this is GreatCoastal. High this is Rafaela!
Me: (very surprised) Hello.
Rafaela: How are you?
Me: fine.
Rafaela:are you at work?
Me: yes,I'm entering the interstate.
Rafaela :your working every day?
Me:No just my 4 days a week.
Rafaela:Oh that's right, you don't work every day. ( how quickly she forgot) I was in your neighborhood and I dropped by to visit your neighbor, and I stopped by to talk with your son.
Me thinking: I can't imagine what you've told him again! Guess I'll here that later. (he's at work and I haven't spoken with him yet)
Rafaela: I'm back home at my place and my landlords are getting so old, they are loosing their minds!
(my truck was loud, the connection got week, her accent is strong, I had a hard time understanding her. I was about to ask her to call me later but I knew better)
Then came:Hey can we be friends? lets meet sometime this week and talk some?
Me: (hesitating and feeling very sad)
No. No lets not. No I'm sorry, no.
A short pause.
Rafaela: Oh okay, it's good to hear your voice.
Me: you too. well....goodbye.
Then came that pain in my upper chest again.
I think I did the right thing, made the right choice.
I have zero trust in her! Why even have a conversation!
I gave it an hour or two to think about it and texted her a final message, then blocked the phone number.
My text to her:
I honestly love you more than any other person in my life!

That's why I can't be just a friend.

I'm still very attracted to you!

I'm doing better at coming home and not having you here.

You leaving again, is to painful. I can't go through it again.


I would disappoint you, and you would not be happy.

You will be better off with someone else.

I want what's best for you.

I wish you much happiness.

Great Coastal.