Post by mirrororchid on Sept 14, 2020 5:11:20 GMT -5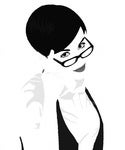 The closest we have now is the Jul 30, 2020 post on page 1 of this thread where I list the 4 current episodes.
I edit it as episodes get released, so it is current. Will that serve your needs? If not, perhaps a formal web page will be possible, (It'd be a good idea in thefuture, no question. I'm just focused on generating enough content to make such a web page mildly interesting beyond ILIASM.
When a group of them are together, CSL is game for moving them to a podcast hosting service (Red Circle seems to be a good choice), from which Apple iTunes may be able to find it.
---
jerri
This speaks to the smart speaker (Alexa, Hey Google, etc) question. I suspect smart speakers will tie in more closely with Apple iTunes podcasts soon and by the time we have a good starting set, it may be fait accompli.
Re:Trump. Not my cup of tea, but surely we don't what any refused people to find this a hostile environment. No doubt a "lively" discussion might be had on the "Off Topic" thread. But even there... I wonder if ILIASM should be a place to decompress rather than yet another place to raise our blood pressure. Not as though the air isn't thick with the two sides talking past each other.
In 2004, Howard Dean spoke of wanting to represent people with Confederate flags in their pickup trucks (paraphrasing) and he was jumped by everyone running against him. It seems almost prescient now, given Ironhamster's observation that many poor whites in many parts of the country (rightly or wrongly) feel as though Democrats have nothing to offer them. The Us vs. Them mentality has not been de-escalated well from what I see and, my goodness, it could use some. If parts of our country get neglected it weakens us as a whole. Be it squalid cities, mining ghost towns, or farming communities. Seeing the needs of our country
men
people as more important than our own hasn't been in fashion for a while. I've got my theories as to why, but that would have to be addressed in the Off-Topic thread.
---
worksforme2
You may be surprised how much you agree with liberals when they aren't made into cartoons by media shows and web pages that operate on ratings rather than an interest in the truth. One conversation I've always wanted to have (not on ILIASM, probably) is... What is the ONE thing that liberals/conservatives get right? The blindness of both sides to the delusion that their opponent must be wrong about every single thing shouldn't be so hard to crack. Other interests (likely not ours) are served when we unify around our "team" as the highest good. We cannot improve when we only talk to ourselves and insist we already know everything. It strikes me that's how we got where we are and no one seems happy about it.