Post by elynne on Jul 15, 2018 2:49:45 GMT -5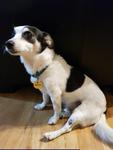 If I've got that wrong, then ignore the following....
With the cat now well and truly out of the bag, you have put yourself in a position of "crash through or crash".
That is to say, you now hunt this through no matter what and accept any sub-optimal outcomes that letting the cat out early causes... in other words you crash through to the other side.
Or, you beat a hasty retreat, accepting that in so doing you have shred your cred along with the sub-optimal outcomes that involves... in other words, you crash. And resign yourself to a further period of misery whilst you gather your resources, try and re-establish your cred etc over the next couple of years or so.
Shithouse choices.
Baza, there is one more option that we have unfortunately seen many times here. It's the crash, swerve, crash, swerve, crash through approach.
This technique involves making the leave decision (or having it made for you), swerving back into the lane, crashing into a guardrail, swerving back into the road, and repeating the process until the vehicle finally comes to a stop.
It's a bit like when I used to drive fucked up in the old days. It seemed bad to me, but was a terror for anyone in the car with me and for anybody in my path.
Without naming names, we have seen many examples of this on this forum. Not a pretty sight.
No need to name names. I'll just pop up and say hi. 😬
@shynjdude, Perhaps I'm taking a simple and optimistic view of the scenario, but I think this is really good news.
A couple of points:
1. Speak with your lawyer ASAP to learn what you need to do to protect yourself financially, and then take those measures. (Signing agreements, freezing assets, selling property and splitting the proceeds.. no idea but a good lawyer should guide you.) And ask him about your expected drop in salary. It seems reasonable that if you know your salary will be changing that your alimony payments will adjust to the lower salary. Perhaps adding a clause that you will also increase your alimony payments if your salary increases would appeal to everyone's sense of fairness?
2. I get that your wife wants support and help with her surgeries. It makes sense that she wants that support to be you because she's gotten away with being self-centered and being demanding in the past.
Other people that may help her after her surgeries will likely not put up with the same behavior. She'd have to treat them with politeness and respect. That said, as much social pressure as your wife feels, I strongly suspect she can behave appropriately when required. There are home health aids, visiting nurses, you have grown children and your wife must have friends, as well as the support of the synagogue. The Jewish Foundation has excellent resources for helping people in need.
Basically she's creating a scenario where she is trying to make YOU be responsible for something SHE needs. You can choose to take on that responsibility or a portion of it, or none at all. But make that a deliberate choice that you make intentionally.
I see a likely scenario playing out where she uses her pain/illness/guilt trips to order you around, play the diva, and re establish the dynamic where you are working hard to placate her. If she feels she's losing control she may exaggerate her illness or delay her recovery.
IF you decide to help her after her surgery, work with your therapist to create clear boundaries. Time lines, what you are willing to do, what she'll need to arrange nursing care to cover, perhaps friends to take her to doctor's appointments. And most importantly how she will interact with you (with as much politeness and respect as she would use with a stranger).
And congratulations, Shy. There may be ups and downs, but you're moving into a new phase where you are responsible for your own happiness again. I have complete faith you'll handle the issues that arise and make choices that are aligned with your long term happiness.
Good for you! Life is waiting!!! And she was starting to get impatient! 😅