Post by greatcoastal on May 11, 2016 14:48:12 GMT -5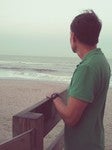 I chimed in with, " my controlling spouse informed me two years ago, not to hug or kiss my daughters anymore, that was wrong. They are getting to old for that" I call that her, " old school ways of thinking"
i told the guys, " yea, my wife has my daughters giving her a good night kiss and a hug, while they wave at me from across the room and say goodnight" . " then my daughter feels like she can hug me in private, when mom's not around" SICK ISN't it!
One of the guys said," ask your wife who she would rather have hugging your daughter, you or some 15 yr old boy?"
A book that was recommended for me is titled, " She Calls Me Daddy" I plan on reading it.
All thoughts, comments, advise, are welcome. ( except for any shallow comments about bible study)
Geez GC, your wife really PISSES me off. I have a 15 year old daughter, and I give her big snugs nearly every night. Sure things change as daughters get older, but not hugs and kisses. Heck, I hug and kiss my son all the time -- sometimes as punishment -- but everyone needs these things. I'd say they're even more important for teen aged girls than they are for boys.
When my daughter gets dressed up or fixes her hair, I fawn all over her, and she still lights up (the fact that she does just slays me). Sometimes I'll come home from work all anxious, mad or otherwise preoccupied, and I notice her looking at me out of the corner of her eye or walking around more than normal as if to get noticed. When I see that, I have learned to look for what changed: Hair, nails, new shoes, etc., and make sure I make a big deal over it. She'll even ask me which nail polish I like best.
These are special relationships.
That is like... SUPER HELPFUL!
when I worked in Child care at a mega church they changed policy and would not allow any men to hold children over the age of two in your lap!
the staff, knowing me for years, pulled me aside and said" this does not apply to you, we trust you!" Erg...Just the stereosation of men in general, I let them know this is discrimination, and resigned a year later, changed churches too! Probably an insurance/ getting sued policy more than anything. Thanks again!