Post by h on Oct 2, 2020 6:57:06 GMT -5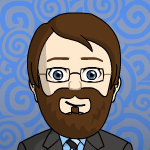 lessingham
, this is what we call "feeding the bad dog". Don't reward bad behavior. Crush it.
If she is being unreasonable, cutoff her visibility / access to your finances. It's heavy-handed, but I kinda like the idea of closing joint accounts and making her responsible for managing her own allowance if she's going to be difficult. This likely has no bearing on joint ownership of the assets (and perhaps even the debt) in a divorce, but until then it rights a wrong.
I entered marriage with a strong "team" ethic - everything is joint. I regret that now. Decisions that I used to make with autonomy became committee decisions with excess justification and "analysis paralysis". Many opportunities were missed, and surprises became impossible. A weight was lifted when I started a new business and informed her that I would not be disclosing the financials.
I also entered into marriage with a team attitude. We opened joint everything and it ended up being a big headache for me as the years went on. I was the primary earner (70% of our joint income) for our whole marriage. Budgeting and saving for emergencies was drilled into me from a young age. She did not have that kind of upbringing and it put a major strain on our finances over time. A few years ago we had a major argument over our joint checkbook. She never took the time to write debit card purchases in the book and told me that she did it later when she balanced it at the end of the week. We ended up overdrawn by about $200 with several overdraft fees adding on to that. After that, she opened up her own account at a different bank and we pay bills separately. We are still joint on both accounts, but she only uses "my account" after asking first now and telling me the exact amount used. I have a separate savings account that doesn't have her name on it. She knows it exists because I had to claim the interest on taxes but she has no idea how much is there.