Post by sadkat on Aug 24, 2019 9:36:24 GMT -5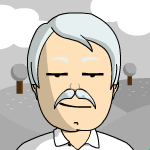 worksforme2
. For me, intimacy is an "all in" kind of thing. I tend to give of myself wholeheartedly. I'm not the kind of person who can have sex for just the release. Sex is an expression of how I feel toward someone. My h knows this about me. If I asked him to open the marriage to allow outsourcing, he would know right away that he has lost my focus and attention. On the flip side (and prior to my disengaging from him), if h told me he wanted to open the marriage, the lense through which I see sex would be such that I would assume he would be emotionally withdrawing from me as well. Perhaps this is why most spouses refuse to open a marriage?
This has also crossed my mind as I have tried to answer one of my own "why's". SO's when confronted with a request from their spouse to open up the relationship almost certainly have to realize that their partner is pulling away from not just the relationship, but from them. After all, isn't the marriage relationship predicated around the notion of exclusive intimacy with one's spouse? But seeing this, their response isn't to make a recommitment to the relationship or a search of their own feelings. It seems more often the response is denial, or avoidance or apathy. How is it when your partner is yelling "the house is on fire", seldom do them seem to be really energized to do something about putting out the fire. Or if they do (reset sex) it seems when they no longer see flames they view the emergency as taken care of. They don't see the smoke still coming off the smoldering embers.
Fear of emotional withdrawal is certainly possible fear. But it seems to me that by the time when the "talk" usually takes place, emotional withdrawal is already creeping into the picture. And faced with the real prospect of divorce, how could they not think emotional withdrawal would not surely be a part of that process.
I think we have to look at the issue of being faced with the real possibility of divorce. How many times have we had "the talk" and then stayed anyway? In my case, it was years! Our partners get lulled into complacency. They begin to think that they just need to put forth a little more effort, be a little nicer, show a little more affection. After all, that behavior worked with all of the previous talks. Why wouldn't it work this time? When my h was finally faced with the real possibility of divorce, it took months for him to accept it. He did all of the things he typically did when I had "the talk"- he reduced his porn us (or hid it better), he was more attentive, more affectionate. When he saw that it wasn't having the desired effect, he finally realized the finality and, by then, it was way too late.
As they say, hindsight is perfect vision. Had I known 20 years ago what I know now, my first "talk" would have been a whole lot different.