Post by scrimshaw on May 26, 2016 14:52:48 GMT -5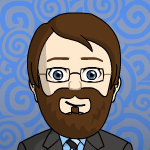 Holy crap, your wife has been through the grinder.
I'm sure you're long past being tired of all the medical discussions, but some pointers from someone who's been there on the thyroid front...
[deleted for brevity]
Incidentally, PSA for the bystanders here... When you get x-rays at the dentist, insist on the neck shield. They all have it, but they don't offer it by default. I strongly suspect that my thyroid problem was the result of being too diligent about dental care over the years. Ironic.
We finally got the re-try for the fine needle aspiration (FNA) scheduled for the middle of June. Happier with the new endocrinologist, he looked at her existing scans and such with us, and explained what he was seeing and what he thought it meant. He noted things that made him believe it is very likely not cancer, and actually would have been fine with just watching it and her coming back in six months for a re-check, although he did say that the standard of care was to do the FNA with the size of her nodules, and noted that for our peace of mind it was worth doing. I appreciate the time he took to explain what we were looking at.
I'd say in my wife's case, if it is cancer, it's far more likely down to the radiation she got for her breast cancer than dental X-rays. I can't remember if the shield our dentist uses includes a neck piece or not, I'll have to check next time.