Post by workingonit on Dec 12, 2018 10:18:55 GMT -5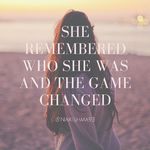 deadzone75
you are totally not alone. My h asked me if I wanted to "do something sexual" a few months ago. My honest reaction was revulsion. After being rejected for so long, knowing he has been living just happily for YEARS without touching me, I will never be comfortable touching him again. I will always hold the knowledge of how much he does not desire me between us.
We all make choices. I am still in it for the moment although we are openly talking about separating and he knows it is coming. Can you explain why your finances mean you have to stay trapped without love, passion and desire for the rest of your life? Seems an extreme choice.
You touch on a hard truth. Even if we were to have sex, I know that it's really just me who is into it. Not that she doesn't get pleasure from it once in the act, but that I know if it were up to her, it would never even be taking place. Because of that knowledge, the last few times we did have sex, I could barely function. Because I knew only I was truly into it, AND also thinking in the back of my mind that this was probably the last time I had sex for 4-5 months. Kinda takes the joy out of it. 
I'm a little loose with my finances. We don't live beyond our means really, but we have no kids, and I do enjoy my expensive hobbies (entertainment has been key to my survival without sex). I suppose I have enough money to move out and get some tiny apartment, but I'd have to move out of the Dallas area, back to Iowa or somewhere you can live cheaply. If you try to live cheap in the DFW area, you risk being robbed daily, or worse. Plus I would need to find a better or multiple jobs, etc. I guess it's the price I pay to live comfortably. Plus, if I move out, and then find nobody, then I'm just as bad off, and poorer. And like many of us in sexless relationships, the outlook is bleak, as we have taken a major hit on our self-esteem. 
I'm 43, pretty sure whatever looks I once had have packed up and left long ago, and feel terrible more often than not. I would never expect to meet anyone ever again outside of maybe a dating site or something. Time is not on my side.
No! I refuse to fall into that despair! I am 44 and certainly I know finding love again is not a given. I may end up alone. I certainly don't look like I am in my 20s either. But I DO believe I can have fun and sex and possibly even love again. I look at people like
northstarmom
and I am encouraged. Do not fall into despair that this is all you get- that way lies death!! Life has unexpected twists and turns. No giving up!!!
And still, being lonely and alone is preferable to being lonely in marriage, IMO.