Post by greatcoastal on Dec 10, 2022 6:47:46 GMT -5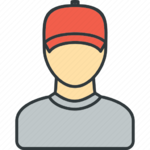 Good for you.
While you're at it you could say to her: "you know what else is cheap and tacky? Being critical of something that brings back fond childhood memories for me."
When was the last time your wife asked for your permission or opinion to do something?
NEVER! ( personal experience)
Why? Because she darn well knows that every sentence of hers to you, starts with the word "NO". (personal experience)
Why? Because you where groomed to "make her happy- we must BOTH AGREE or it won't happen".
To be passive. Don't rock the boat. Happy wife happy life. The woman is always right. etc....
In the beginning of your marriage ,did you both agree that, we will both say yes, or it won't happen?
( This gives her full CONTROL. She says NO, then does 90% of what you suggested anyways, however... it's all her way now. [again- speaking from personal experience] )
Example: Wife is getting her Christmas haircut.
Does she ask your permission? Does she need it? (That ship sailed long ago - with her saying NO to everything and then doing as she pleases)
Does she need your "YES" to spend time and money, on herself?
Do you dare tell her " I decide what the style will be. I decide how much you are allowed to spend. I decide where you will get it done. I decide when it will happen. I will take you there and bring you back. I will decide if it's even needed."
The day you treat her like a helpless child, the day the mask comes off, the day you stand up for yourself and tell her " this is exactly what you have done to me all these years, and it's my mistake for allowing it to happen. No more it's over! " " You have horrible double standards and you just proved it. You can't stand it....it's exactly what you have done to me for years". ( Again- personal experience. This is when she goes to her room and starts moving money and scheming her revenge)

I'd leave that ornament right where you want it.
Use it as a symbol of strength.
let it signify a major victory for you!
A turning point for a new beginning!
Then, when the time is right, burn it. That was something we did in my Divorce Recovery Class. Use it as a symbol for
"out with the old and in with the new"
.
She will rebel with a vengeance! ( even a silent one- those are powerful!)
Agreeing to things just to keep the peace is actually a
TRAMA RESPONSE
. When you do this you're disrespecting
your boundaries
.
No more making yourself uncomfortable.
You have control now.
You run your life.
Take up space and use your voice!