Post by mirrororchid on Sept 25, 2020 4:37:18 GMT -5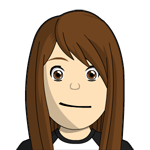 He also was addicted to porn I think for lots of years that he admitted to then now says he's since stopped.

Mmm hmm. Okay. We have a few ladies here who have had "pornsexual" husbands. If he hasn't stopped, it may help to stop two or three days before a date with you. It may help with the performance issues (perhaps a bit too much if he's done too soon in which case gauging how ready he should be might be explored.)
...We had a brief stint that was really good a couple years ago and then it was interrupted and it never came back.

Despite the kids and such? That'd be an interesting avenue to determine what made it good and can a similar stint be introduced. It could be a positive approach to getting a physical relationship resumed.
...Neither of us have ever been open to an open marriage so that's not an option

If you stick around, you'll see my curiosity over society's embrace of divorce over open marriage here and there in the forums.
Mirrorchild that Black hole is the part of my life that outsiders don't see but it's the missing piece that I feel would give me joy and make our life more meaningful, if I could figure out how.

Is the black hole encompassing more than the relationship? You mention a comfortable life (job, kids), perhaps a lack of excitement and novelty is part of it and the affair is an enticing, enormous opportunity for novelty and in that is some of its appeal, diminished if novelty is introduced otherwise?
...if I cheat or get a divorce that it will sever my relationship with God, we'll I'm already there, I suppose.

It sounds a bit harsh. How I'd respond to that would depend on your faith. Christian? Jewish? Muslim?
csl
is a devoted Christian (Protestant, I think). He'd have a plethora of resources to suggest, I suspect. I'm more of a Yahvist philosopher with affinity for the carpenter from Nazareth, not fitting any category neatly.
... the limbo, is wtf am I doing? I feel like morally I only have to options stay and try to fix it or leave.

If I'm not misreading you, given what I think you've said is a consequence of divorce, you may be giving yourself only
one
moral option. Not to say divorce is immoral. Only that it seems you think it is. I'd ask what makes divorce immoral? Compare it to what would make opening the marriage immoral. You may find other people's sense of morality is the same as your own, a hard look at whether that's necessary or suitable may be of use. (Societal views of what's moral affect us profoundly, so agreeing with them or pretending to, deliberately, is understandable.)