Post by greatcoastal on Mar 5, 2021 20:59:34 GMT -5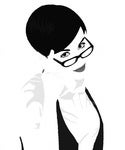 In various threads, for various reasons, it is often suggested that someone seek therapy. I have never done that, not for any particular reason other than mental health providers in the areas that I've lived (at least 1.5-2 hour drive from a large city) are usually in short supply for therapists. There is also the problem in smaller towns that the therapist may have personal connections with work colleagues, friends, etc. that are hard to avoid.
Anyway, the series of questions for the ILIASM forum today are: Have you sought therapy? Did you learn things about yourself that were a revelation? Were you able to address/confront the presented issue and move beyond it? Other?
I have looked for help in several ways. Before I left my husband, I have consulted youthcare about my daughter, a social worker because I hoped for advice on leaving my husband and some help in case he would become agressive. Also the police about my daughter. That all didn't help much. They were kind but offered nothing practical. Only a bit of moral support.
Just after leaving my husband, I started seeing a psychologist. I felt I was on the right track with everything I did, but I had to make a lot of choices that were difficult. I constantly worried about the effect of my choices on my daughter. I wanted someone to think along with me and offer extra or better insights if possible. I also wanted to have someone on standby in case things would really fall apart. I found it comforting to talk with the psychologist, but of course I had to make all the decisions myself. In hindsight I think I could have done some things differently and better, but at that time I just did according to what I knew at that time.
I still consider this iliasm group on EP and in this forum as the best support I have had. And also the best source of good ideas. The psychologist was just a confirmation of good advice from here.
In some ways, not much has changed? You are still having to make difficult decisions. Only now you have a year or two experience to see how some of these things have panned out.
Happily you have an adult man in your life who is also a giver (like yourself) and a stronger sense of self worth. All of these are the things we wish to achieve from therapy.