Post by shamwow on May 16, 2020 8:59:16 GMT -5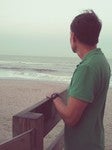 Why do you need such a forum, book, etc.? What do you hope to learn?
Has your dear woman expressed any kind of dissatisfaction or disappointment with you? If you are worried that she might be less than satisfied, TALK to her about it!!!
ironhamster
might have some tips on how to increase stamina and be more of a sex god. And
shamwow
has some experience with (apparently) a high libido woman.
Viagra works well (in my experience) but only lasts for a few hours. Cialis lasts much longer and can be taken daily, so you can be ready for action anytime. Both drugs are cheap these days, less than $20/month using discount coupons from goodrx.com.
There's no law that says you have to cum every time you have sex. And if you are getting exhausted from being a human pile driver, consider slowing down - or ask her to do more of the work. I actually prefer slow, leisurely sex with lots of cuddling, and avoid having orgasms for myself. I talk more about that in one of my early posts.

As for where to find a forum, you could try asking your questions on quora.com.

During Hurricane Katrina, I volunteered at the convention center to help with refugees from New Orleans. During my time there, I saw numerous people hoarding the single serving bags of potato chips that were being given out. There were plenty of chips to go around, but for someone who had been stuck on their roof for several days, there was a (real) fear of having nothing to eat.
In time, these folks felt secure enough to just take one bag of chips at a time and not hoard.
Coming out of an SM is a bit like that. For both
ballofconfusion
and I, we had been stuck on our respective roofs for decades.
Now that we have rescued each other and are together, we have an unlimited supply of chips at our disposal. How is that working out?
Well, we both like to eat potato chips pretty much daily. About half the time, we snack two or more times per day. But sometimes? We might skip a day. It isn't because we no longer like chips, but it's because we are no longer scared that the chips will be taken away. That in itself is security.
On balance, I'd say BOC's appetite for chips is bit more than mine. But that does not mean she is going hungry. Even if I'm not hungry at the moment, there are other things I can, uh, snack on that will fill her up.
I think we are settling into the pattern
baza
described. Paraphrasing, "when we want to root, we root". It feels so damn good after all those decades of being stuck on the roof to know I won't be going hungry again.