Post by Teer on Jun 15, 2017 16:35:36 GMT -5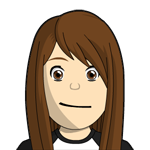 I am sitting here on my tablet as I seem to do almost every night to escape my misery and heartbreak... half hoping that you will read this but knowing you wont hear my silent screams... again. I'm so exhausted of feeling neglected while you give your online gaming friends the attention and time that I desire so greatly from you. There is a whole big world out there, and I want to explore it with you, but you prefer your office to that, to me. I'm unbearably lonely in this town, no real friends, no family apart from my daughter to talk to. You are supposed to be my solace, my "go to" person, and yet I've never felt more utterly alone. I sacrificed a lot for you, my home, my family to be with you. I have given you more then any woman you've ever been with, with the exception of your mother - who gave you life.
I tried to have 'the talk' in December with you, and your failure to take any responsibility for the pain that your withholding sexual intimacy for all these years and blaming it on "stress" from life made me want to weep. Ive tried to explain the depth of the inner anguish i feel, how undesirable, unwanted, unappreciated that i feel. When we talked in December and I drummed up the courage to tell you that I couldn't bear to remain in a sexless marriage, and offered you a year (yes, this coincides with my upcoming graduation) to show me that I was in the very least worth the cost of seeing a doctor to address your ED. Why haven't you done so? How can I believe that you are 'in love' with me as you claim? Isn't that kind of love demonstrated by a willingness to put your spouse's needs above your own because you want to, and not because I'm asking you to? Why do I feel as though this is one sided? You brushed off the idea of counseling in Dec. and you've made NO apology nor acknowledged my pain, ever.
I was absolutely stunned when you told me tonight that you thought our marriage was fine! We haven't had sex in a year, and a year before that. I want to be ravished, kissed senseless, thrown on the bed and taken like you used to years ago before it became less then vanilla. I was serious tonight. I cannot do this sexless marriage for much longer, and while I hope that you will honor your word to find a doctor, I am not holding my breath any more. I'm beginning to think I will have better odds of seeing a unicorn farting glitter in my backyard. You claim money is an issue, but I am consistently contributing while I go to school, so any treatment costs for meds not covered by our insurance shouldn't be yet another excuse. After all, you have enough cash apparently to buy beer every other weekend, right?
Im hurt, angry, disappointed, sad, frustrated, and even though I love you, what first drew me to you is being shredded as each day goes by and my degree comes closer to becoming a reality. I have almost lost all hope in us, who fought so hard to be together but are now miles apart... and while I wish that you meant what you said about working on things, I'm wiser now to realize that you are probably just buying time, again. I am hopeful, but I now have one foot out the door just in case.
That sounds so very familiar but each of us is a real and painful story. Thank you for sharing.
I am sorry you find yourself here.