Post by jamesbonding on Oct 21, 2018 19:40:07 GMT -5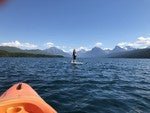 Right so firstly hi new here and not to sure how this works but I need help.
Ok so I'm a guy in a sexless marriage and the flip this time is it's my fault. I have a really low or no sex drive and I've the last few years it's driven my wife insain to the point she's a complete wreck.
I love her dearly and hate to see the pain I put her throw. But I'm lost as what to do. I've spocken to my dr and have seen a councillor (just once) and we start to build a sex life for me to destroy it again has anyone found something to help.
I know she comes on to these sites and hearing her talk about what she reads kills me each time yet I let her down over and over again.
Thanks for taking the time to read.
innerself
, can I just say as a woman in a sexless marriage, I want to grab you and hug you so hard for what you are doing right now that your wife likely doesn't recognize yet.
The fact that you have enough self-awareness to recognize your shortcomings in the relationship, to proactively take action through tests, seeking medical help, counseling and even posting on this forum, are commendable and admirable. You have demonstrated a willingness to take responsibility for yourself and your role as a partner in your marriage, and a genuine interest in your wife's well-being and happiness. That is more than what many of us here will ever see. Thank you for showing up and making, what seem to be, genuine attempts at repairing the broken parts of your marriage.
Whether or not the outcome of your actions will improve the quality of your marriage remains to be seen (after all, you can only work on yourself and there's another person involved who must work on herself, and then you must work together because you both value each other and your life together).
But, what I do know, is that as long as you sincerely seek out ways to better yourself, *your* quality of life, self-respect, self-love, and inner strength will improve. Keep showing up in all the ways you can. We're here for you.
I would like to echo what
heartbrokengirl
said 1000 times. Heck,
I
would like to give you a big bear-hug, and thank you for being so considerate to your wife. You are welcome here!
Please stick around and keep us informed about your progress. Your reports about what does or doesn't work for you could be extremely useful to others on this forum.
If you don't mind, I'd like to ask some more questions in order to understand your situation better.
First of all, what is your history with regard to frequency of sex? I.e. were you and your wife both satisfied with the frequency of sex in the first few years of your marriage? What is your frequency now? How long has it been like that? Did the drop in frequency coincide with some other life event, such as going back to school?
"I do think about sex but worry that the I prefer the idea of sex over acutely having sex.
The sex with my wife is the best of my life so it's not even like it's disappointing when it happens.
I still find w attractive so that's not changed."
I find that fascinating. Do you have any idea about why there is a disconnect between
thinking
about sex (in a positive way, I assume?) and actually doing it? When you're in bed with your wife and she gives some sign that she wants sex, what goes through your mind? What's keeping you from just doing it?
Do you have ED?
Do you go to bed together at about the same time? Do you snuggle up with each other? (If your wife's primary love language is physical touch, and you aren't doing much snuggling or other touching, that could be adding to your wife's frustration. If your primary love language is
not
physical touch, it may be hard for you to understand how important touch is for those of us whose primary love language is physical touch. If you aren't familiar with the idea of love languages, I highly recommend taking the quiz at 5lovelanguages.com and reading one of the books.)
I'd suggest that you keep a detailed diary about your sex life. It can help you figure out what works.
Again, welcome,
innerself
. I wish you luck in finding a resolution that makes everyone happy.
(To the ILIASM old timers: has a "refuser" ever shown up on this forum before now, looking for ways to not be a refuser, as innerself seems to be doing? This seems like quite an unusual event!)