Post by shamwow on Sept 27, 2018 13:23:32 GMT -5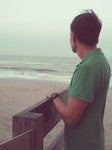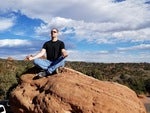 You may have addressed this, but what is it you are looking for?
Straight up sex with no strings? A fwb? A friend? An ego boost to show you've "got it"? A long term relationship? A soul mate?
Different goals require different methods.
That's another good question. It's a bit hard to know what you want until you have experienced something. You can guess what the pros and cons are to each situation, but hands on experience is the best teacher. (no pun intended)
As I stated earlier in this thread " I know what I want, and I don't know what I want".
!) An NSA:  My first relationship after the divorce. I thought I was getting an FWB, it ended up being more of a NSA, her decision. I think she is a borderline (BPD). My only other experience with a NSA was 28 yrs ago- no regrets. So I have no idea if I am really ready for that, would want that, how many times, and would it fill the "ego boost to show "I've still got it!"?
There is something to be said about the NSA route. Whoever drinks of the things of this world,you are going to thirst again. It can be like chasing the wind.
2) To me a FWB and a LTR need to go together. Also how do you have a LTR without having a STR in the beginning? I guess it's all a frame of mind? An attitude adjustment? (all new ground)  It's going to be years before someone will be moving in with me. I would prefer an independent woman near by or is willing to travel, not me do all the travelling. I look forward to sharing my own place and my own environment. ( I have yet to experience that to know what it's going to be like)
3) A soul mate is something I can have without sex and intimacy. Having the two together may never happen. I am not ready to dismiss the growing and learning potential that I still need by limiting myself. (talk to me 2 or 3 yrs. from now, by then I hope to have had enough experiences, good, bad and ugly, to better determine what HAS TO BE) 
 After being locked away from the world in my little environment,  I am more ready to learn more about others and myself.
I lost my relatives, my neighbors, half my children, my church (which wasn't much anyways) and  I am starting over.
So given all that? My advice is to savor your freedom and take it slow. It doesn't sound like you should be in a rush.