Post by shamwow on Oct 17, 2018 9:34:20 GMT -5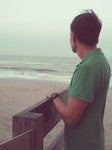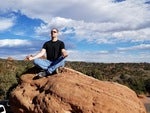 When a man expresses desire, it is a spectrum with apathy (why isn't he in to me) on one end and intensity (woah buddy slow down) on the other. You've got to get it just right, and what is just right can vary greatly from woman to woman. If she guesses wrong? She gets used and thrown away.
On the safety front, it ranges from nice guy (zzzzzzz) to bad boy (am I gonna get raped). If she guesses wrong the consequences could be life threatening.
Now, let's add some spice to the mix. We are going to do this all online where you have no idea if the person you're talking to is even remotely who they say.
On the other hand, for some reason this environment also tends to remove all civilized constraints from some men. They do and say things to a woman they would NEVER do in person ("wanna fuck" or unsolicited dick pics). So the bar for a good man is pretty low.
So GC, reading your posts here, you seem to need to tone the intensity down. There is a reason that women like "cool" guys. They are not threatening. I doubt any woman getting to know you is going to think you will rape her. But stalk her? Oh yeah. Cut off the interrogation techniques and promises of a blissful future together after two weeks and I suspect you will have MUCH better luck.
How about this? By telling about yourself, and offering yourself, you are asking for the same thing in return. That is taking the lead. Things like, I like to dance, I like to ride my bike early in the morning, and at night. I like to paint,  I go surfing near my house, I keep a clean house, I am financially independent.  I work out regularly,I crave intimacy! Intimacy leads to sex...etc....
These are excellent approaches!
Be sure to ask what SHE likes at LEAST as much as you share with her. People tend to like people who are interested in them.
I have not done online dating so don't know what it is like. It seems to me, though that it encourages a "fire hose" approach to these things. Everything out at once. Now.
To me, that seems like the biggest drawback to online dating. A good relationship develops over time as a trickle of discovery. Not a water canon used to put out fires or knock back protesters.
Slow it down to a trickle. It sounds like you have many interesting things to discuss. Personally I am curious about how you have been a truck driver, worked in an optometrist office, and home schooled 6 kids. Christ, you must have a TON of stories!
You just don't need to get them out in 2 weeks. You will leave the lady interested and wanting more.