Post by timeforliving2 on Sept 6, 2018 17:04:34 GMT -5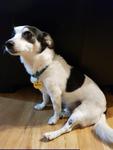 time4intimacy
.
Members who's stories might be helpful for you would be -
timeforliving2
- who has written extensively on the subject
jamesbonding
- who has written a bit on the subject
Anonymous Steve
- though he hasn't written much.
Possibly @shynjdude 's more recent posts might be of value too, but I don't think he is claiming a turnaround at this point. Could be on the way though.
Thanks for taking the time to give me these member's names. I don't have time now, heading off to kayak this morning, but will try to read through them later tonight.
time4intimacy
.... Message me anytime and/or post here. Trying to check here a few times a week.
Best of luck as you try to keep something going. Your W *initiating* with you is key. Don't know if the reason it was mutually hot for you last time on 9/3 was because you put some fear in your W that she might lose you, or if she has done some soul searching about where things had been going. Open communication is also key with your long term marriage success... so don't be afraid to ask her about it in an open ended and perhaps indirect way... Try to find out her reasons for spicing it up.

Finally, it doesn't look good if your W refuses counseling. To me, that implies / means that she doesn't feel like she needs to change much, if at all, and that she's generally fine just the way things are. Perhaps she doesn't want to spend the money on it, but most likely she feels like she doesn't really have to change. Or she may feel like things are "too complicated" to get into with a counselor. But that's *precisely* the reason you want to involve a counselor... to help cut through all of the peripheral issues to get to the core issues that you both need to work on.

Joint counseling, in person, is what helped *start* our marriage turn around in about 6-8 weeks. The counselor met with me *separately* 2 times at the beginning, then my wife separately 2 times at the beginning, then we began joint counseling. Without it, I would have separated for sure, then most likely divorced. My W and I are both relatively smart people, so for years we thought we could work through things ourselves (books, talking, etc.) without spending the $ on a counselor. We were wrong. Money on a good counselor is an investment and money well spent. If the counselor your first choose isn't working after X weeks (maybe 8-12 weeks) , don't be afraid to try a different counselor.
TL2