Post by unmatched on Aug 16, 2017 22:45:32 GMT -5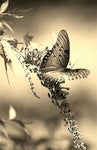 I'd assume I was seeing him at his best, and his best was being a constant complainer.
If one needs to vent, talk to a counselor or good friend or vent here, not to someone you are wooing.
Okay....then help me with this. Right now, for me, the flames of divorce are very high. I have HOPE for the time when there's just some smoldering embers. I will consider those embers as baggage that will always be there.
That brings to mind several examples. There's the two people who are still in the flames of divorce (or a few days out of one) but get much comfort mentally, physically by sharing all their problems with each other. They find someone who really gets it, and it becomes an even time of giving and receiving. Venting happens 100% along with times of happiness and healing. A moment to forget the past and present. A hope for the future.
Then theirs the person who has been divorced for a year or so. They hardly talk about it, feel that it needs to remain hidden. They find themselves wearing a false mask, because no one is going to want to go on a date with them if they show even the least bit of honest self doubt. What do you think is going to happen to that person? Do you think hiding behind all that false hood of self confidence is going to work out for very long? It sounds to me like they are heading down another path of self destruction.
I see a person venting on me as an opportunity. That person is putting trust in me and is offering trust back by being vulnerable. compared to the person who will never admit that their was ever anything wrong.
There is a great reluctance in our society to reach out, to touch others, to show affection, probably for a variety of reasons, such as fear of rejection, worry about invading anothers personal space. and an over emphasis on sex. Many people are not aware of the difference between affectionate touching and sexual touching, so they avoid touching and hugging all together. Other societies never had or have overcome this hang up and are more comfortable with affectionate touch.
A warm and meaningful hug from a friend reinforces far more than spoken words can. A hug helps heal emotional wounds and can help improve self concept rapidly. It frees us, warms us inside, heightens are feelings of self worth, "I'm worthwhile enough to be hugged!" may be one of the nicest messages we can hear. Some people just need to be told, " it's okay, you can do that again, you won't be rejected". If you can overcome any fear you have of touching and even asking for a hug when you need one, you will make a big step toward improving your regard for yourself - and will enjoy the process as well.
Some of the most significant growth people can experience after divorce is accomplished while communicating with close friends. Ask for and give honest feedback about each other.Say things that you never said to anyone before. Call it as you see it. Such a dialogue provides a mirror for you to see yourself as others see you.
As is said on here many times, "be your true self, warts and all. If that person doesn't like you, then that's their problem." See so this also makes me highly skeptical when or if I meet Mr. or Ms. Highly confident, always has their act together, who will never admit that they could possibly have a flaw or any kind of past problems.
GC, I guess the question is then what are you looking for. Are you looking to find someone who will give you support and help to carry you through this process? Are you looking to support someone else through their process? Both of those things could be great in the right context. But they could also lead to the worst kind of enmeshed clingy relationship where neither of you takes responsibility and you suck the life out of each other. I guess ultimately you want to be able to go into a relationship standing on your own two feet emotionally and wanting to share the experience of life (both the joys and the pain) with somebody else. But it is a process, and where you are and what you need today is likely to be very different to how you will feel in 12 months' time.
So I agree with relax and "be your true self, warts and all". But you have to also be willing to keep growing and to move on when something is no longer right for you. Because I imagine the chance of any of us jumping straight into a really healthy relationship straight off the mark is pretty slim.