Post by unknownn on Jun 29, 2023 21:21:32 GMT -5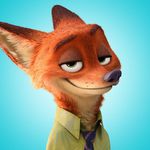 Your wife used sex as leverage with you. This means she felt it hurt you more than it hurt her, and that she intended to use it as transactional currency to manipulate you into doing something she wanted. It likely means that sex (with you) isn't something that she finds fulfilling on it's own. Doing it with you is an expenditure or chore for her - a favour from her, to you, even knowing that she likely would also receive pleasure, intimacy, and love in the same act. Pulling that thread, I would take that to mean - at an intuitive level - that this means she doesn't actually see you as a person she wants sexual intimacy with. It could be she's not attracted to you for physical reasons, it could be that she has come to hold you in contempt to a degree that she doesn't see you as a viable sexual partner (her sex is charity toward you, or work), or that maybe she never wanted to get married to you and she is so resentful and trapped in her present situation that having sex with you feels like engaging in relations with her captor. Or, maybe there is some aspect of the family situation you referenced or something she felt so strongly about that she came to see you in a different light and no longer wanted sex with you. Sometimes something can happen (cheating, a crime, a terrible secret, a behavior or discovery) that becomes so horrible once you know it, that it changes the way you see that person going forward, and it's permanent.
As for you not initiating sex and feeling badly, neither has she. So, again, it's up to you, apparently and she doesn't seem to want it enough with you to express love or to share intimacy for it's own sake or for HER sake. I don't know about you, but I when I have sex with someone else, part of the joy of it is the feeling I get from being enjoyed - knowing that my partner enjoys me - that I matter to her, and that it matters TO her that I'm the one bringing pleasure to her. By making sex transactional, she's presenting the ultimate rejection of you - the very essence, most stripped down (actually naked) version of you. It's incredibly toxic and is a HARD NO for me when I get a whiff of that in any relationship - time out and let's talk.
These two things lead me to think there is a FUNDAMENTAL disconnection between you that isn't resolved and that is so disconnected that it overrides her own normal sense of libido. Not to mention, if she's letting herself go physically to that extent - perhaps she sees no need to try to attract you (because she's not attracted to you).
If there is such a disconnection, the presence of children or not in your household won't prevent the divorce. It will simply be a divorce that happens with shared custody, and a longer marriage, and evidence suggests, after a longer period of celibacy. The breadwinner in this situation will pay more.
As for her biological clock, you both need to understand that SHE also has made decisions - many of them - that have brought you to this place.
With only four years in, two years celibate, I'm guessing a mutual aversion physically to each other, and likely some kind of deep disillusionment, disconnection or resentment that may also be mutual, what evidence do you have that any of this is going to be better at some point, later on? A divorce with no kids is way easier and cleaner than one with them - where you will have to deal with this person for the rest of your life.
Without committing to anything, I suggest you consult with a lawyer and find out the details of how a separation would shake out and consider your options.
And think deeply about what you each think a married relationship is, and whether that resembles what you have with each other across the past two years. How is what you have different from an amicably separated couple, aside from a de facto oath of celibacy? 
Impressive insights, would make me think you are professional psychologist or something.
To rectify/ add to my story:
We have been living in celibacy 3.5 years now, not 2. Not that it matters much, just makes the situation even more sad.
However, in the last few months I had the impression my wife was somewhat interested in sex, however she never made it too clear. As some suggested, this might be due to her desire to have kids.
However, it could also be genuine. Especially since she has been pointing out the lack of intimacy in our relationship. Would she maybe, after all those years have lost confidence to initiate anything?