Post by Apocrypha on Feb 14, 2023 10:53:01 GMT -5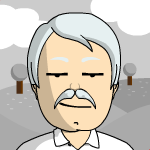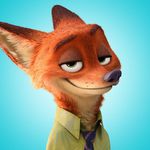 angeleyes65
with disgust and contempt and that there are deeply ingrained issues around sex, and that if these are questioned as a strategy, that there are fallback medical issues as well. Opening a relationship? Anal? Toys in the bed? For a person who views her husband as a "sex addict"? Come on.
You may well be right, but my own experience tells me introducing a different perspective can bring about a least a temporary change in the relationship. This poor guy has been through the wringer. It may just give rise to a false hope, but in leu of your seeming to conclude there is no hope for this poster, I prefer to exhaust a potential possibility for some improvement via differing approaches. Most refusers probably view the members here as sex addicts. But there are some stories here that represent turn arounds or spouses compromising to save their marriage. Is it a log shot? Without a doubt it is. But I prefer long shot to no shot.
PS....I don't think you meant angeleyes65, but kpslick.
Ya sorry for the misattribute - will edit/fix.
I've been through that process of "introducing new things" after my wife established a pattern of saying the same things about me. In particular, "sex addict" for someone who has sex less than once in 3-4 months, and periodic starfish sex here and there.
As many familiar with my story know, I set about cracking my wife's sexual peccadilloes (which surely existed), timing, circumstances, cycles, activities and enhancing my own skills - across a period of years, with the zeal of a world-class hacker. I was game for mostly anything - and pitched and probed in any number of directions that I'd be happy to do. Where we eventually explored for a while was certainly in the non-vanilla realm (and I suspect she has stayed there with whoever her current partners are). And I was always able to technically get her there - where she particularly had a difficult time "getting there" historically with anyone else. But what stayed the same across all of it was her disdain and contempt for me.
I was solving for "sex"
but the problem was upstream of sex
. She could and would have sex - the issue was sex with me - a person whom she had lost her attraction to in that manner, and someone for whom she had come to feel contempt.
Any
amount of sex with me was too much for her. And because she projected the contempt that she felt, she also assumed I wanted sex with her, irrespective of the lack of connection that (as far as she was aware), was the air we breathed.
So, imagine the effect of someone really just feeling contempt for you, and you telling them, "what about anal? maybe we should try that?"
That's how it landed for me.
Are we solving the right problem?
I viewed my problem at the time as a lack of sexual intimacy. The lack was a result though, not a cause, like wet streets causing rain.
I'd liken my efforts at fixing it to that of applying a bandage to a knife wound when the attacker is still standing there, stabbing me.
"My sex addict husband" does not sound like a fertile ground for compromise.
Same with engaging in counselling when you actually want to leave.
Also, it's not that I think there's no hope for the poster. It's more that I don't like to consider hope.
Generally speaking - and I suspect we agree on this to a large extent - hope only pays dividends when everything is put on the line and the game changes - when the pain of changing is seen as less than the pain of fighting over the same status quo periodically. It's a common circumstance when kids are involved and often when there is some sense of a care obligation, or mutual investment in a household enterprise - to maintain some level of that activity in what follows the marriage.
In my own relationship, by the time I felt ready enough to invoke the words to split, I realized that the best case scenario that I had wasn't any different from a close and co-operative co-parent ex-wife relationship. My subsequent relationship with Mrs Apocrypha has been MUCH less painful than the train wreck of constant disappointment that preceded it due to its failure to live up to being what either of us would actually call a marriage. As kpslick mentioned, HER best friend said all he is is a "carer" to her. There it is, out loud.
So when I say "wrap up" I don't necessarily mean ending all contact, like some thunderclap door slam. I mean a "market correction" such that the format of the relationship (and expectations) correspond to what's actually felt and what's happening - the
truth
of the relationship.
In any complex situation, all you really have is "the truth".
I'm not suggesting on anchoring on the remedy here, until both parties are agreed on some element of the diagnosis, agnostic of what must be
done
about it.