Post by bballgirl on Dec 11, 2018 15:34:53 GMT -5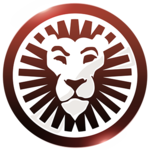 baza
would wisely remind you: in being firm each time about not taking it anymore and then subsequently ripping up those papers again and again, you have "shred your cred" with your h. You have threatened multiple times to take action but have gone back on it every time. He goes right back to the behaviors you keep putting up with. So why would he be motivated to change beyond just enough change for a short enough time to continue to make you stay? It's worked every other time so why wouldn't it again? (Just trying to illustrate how he might be thinking, whether consciously or not.)
So what is the straw that would actually break the camel's back for you? It seems you thought you already reached that multiple times, yet here you still are. You'll need to figure out your actual boundaries, clearly communicate them to him, and not just threaten to take action but actually do it (and follow through!) if he crosses those boundaries.
But first you need to decide if you actually WANT to follow through or not. So far that answer has been no. And that is ok! But if you honestly don't want to leave him you need to figure out what you WILL put up with and a way you can truly be ok with it. (Not just kind of ok until the next time you can't take it anymore.)
I know that this is not easy and I'm sending you hugs. Maybe take a look at
elle
's story in case it could give a little clarity.
You are absolutely 100% correct and I do not disagree with you at all. No, I do not want to end my marriage, which is why I am trying so many things and being so patient. No, I can't live like this though either. The hurt and resentments are just building. What DO I want? I want my husband to get his head out of his ass and come to counseling with me so we can work thru this, but he refuses. My therapist said I am the one doing all the work and my husband is doing the bare minimum to nothing at all. My therapist says it's ultimatum time, that if my husband won't participate and work with me, there's nothing more I can do on my own. I agree with this, but just haven't been able to bring myself to that point yet. 😢 Thank you for your words of honesty and support. I know I have a hard decision ahead of me. This sucks!! 😞😞
My H refused to go until I announced that I was getting a divorce. Then he wanted to go but too little too late - I no longer wanted to be his wife.
We went to one session at the end the therapist told him to get a lawyer.
Ultimatums can work.