Post by greatcoastal on Aug 24, 2018 11:41:20 GMT -5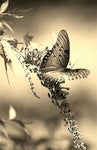 Thus, you quickly learned she was not compatible with you. Your values differed. You also may have sexual incompatibility.
I would not introduce my kids to someone until I had been in a romantic relationship with a person for at least severest months. To consider myself in a romantic relationship, I'd have to have had sex with them and consider the person sexually compatible with me. Someone who wanted to meet my kids before having sex with me would not be a person I'd consider for a romantic relationship. Someone who would conclude that I was ashamed of them because I wanted to have sex with them before introducing them to my kids has logic that baffles me. D also wonder if they considered having sex with someone as meaning one was headed for marriage with that person.
"you may also have sexual incompatibility". From my brief experiences she wants immediate action, while I prefer building up to the moment. She claims that can kill the moment. I -on the other hand- am like a virgin again! Immediate action seems like a re-set? (I'm sure there is a better word for it)." Love bombing". That's the term and ideology I was thinking about. That and "bait and hook".
She told me of a man she was with over a year ago who lived in a "loveless sexless marriage like myself, and she worked with him for a long time, and he could not leave his marriage.And that she did not want to go through that again".
I told her "that's understandable, but I'm divorced, my recovery is well underway it's not the same". So after telling me that morning that we can be friends when we see each other at our meetup group, she then texted me that night and tells me " I know this is confusing but I made it to the meetup group".
(I was planning to go to the same meetup group that she was not going to attend. My car was not working, so I did not make it.) I texted her and told her "you are confusing, have a good time".
She called me and invited herself into my house. Since she rejected me that morning and then invited herself to my house that evening I told her " your welcome to come over, we can sit on the porch and talk for hours". She informed me " when a lady invites herself into your house you need to act on it". I let her know " you rejected me and diagnosed me as having PTSD and want to be friends, so I can do that". She also let me know " I love the way you handled yourself, when I told you I want to just be friends, you were so mature about it".
I don't think she got what she wanted. The last thing I need is a bunch of mixed signals. Its weird, that I so much appreciate being desired, but don't want to be treated like a piece of meat either. (rejected in the morning- no more dating- and then wanted for sex in the evening?)
Back to introducing a date to my kids. I think I have a better way of stating it . My teens are adults now (most of them) I am used to meeting their friends (and dates) in a cordial, brief, surface only, approach. " Hello, nice to meet you, repeat their name (try to say it correctly) maybe ask how do you know each other?, Can I get you a drink? The dog is happy to see you! ,I'll put the dog away."
Then they go to their room, they go to the pool, they get some food from the kitchen, they shoot some pool, they go to the garage and work on their cars together, etc... I leave them alone! It's not my place. I'm there if needed. it's not my business, unless there's blood or fire!
I expect much of the same from them if I introduce them to my date. A few questions, where I can say,"that's between us, I'll let you know if things get serious".
Did you like the article I posted?
Brief ,cordial, polite, introductions are one thing, (my family is quiet used to that) making plans to go clothes shopping, disney trips, going to school functions all together as a family is another. That I agree, would be months later. The relationship between "us" needs to come first.
This "logic" about if you wont introduce me to your family then "I'm not your date, your woman, your girl" came from the book "Act Like A Lady Think Like A man" by Steve Harvey.
I don't have that book, I read the reviews about it. A lot of conflicting reviews especially how Steve contradicts himself over and over again in his book. Then there is the author himself. Divorced 3 times, a game show host, someone who says repeatedly, "I am not an expert on relationships", a lawsuit because he stole the title, his current wife who was his escort for 20yrs, etc....
I get my information from different sources, things I find more reliable.