Post by shamwow on May 18, 2017 8:08:13 GMT -5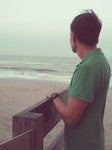 Example: Last night my daughter had a friend over, they were getting ready ,for awards night at school. I say a few words to my STBX, "dinner is ready". She responds with,"Since you are taking your car tonight with the girls I will ride with you." I say "that's fine."
The truth? It wasn't fine at all! Yet , at the same time, it should be, and I've wanted it to be!
Shortly after announcing our divorce our sons BD came up. We have a tradition of letting them pick a restaurant and going out to eat with their parents. She decided to change all that as we are about to go out the door. She had "other plans" to do things "her way' by herself. She set the new standard. I told her "it's wrong, It's using the children, it doesn't have to be this way." It continues. She also incorporates her daddy into her manipulative toxic triangle, by bringing him to every event. This also means separate cars, separate times, separate seats, etc...(I convinced myself, let it happen. It will be this way after the divorce)
I then find out, her car is not available. Our other son already took it to go to school, and work. The 17 yr old truck, which I still drive, (with all it's problems) sits in the garage. She refuses to drive it. So now I know why she is riding with me.
1)I could confront her at any time, and be "honest" about it. Or the next time. That means having to rehash, and remember it all.
2)I could try the discipline with boundaries. Demanding an apology, and enforcing that she will never just "tell me what she is going to do, and that I will comply". That she needs to come down off her pedestal and realize we are on an even playing field. Anytime she treats me disrespectful ,like she did, she can stay home, drive the old truck, get a ride some other way, whatever, not my problem!"
3) I can free myself of such mind games, and just think, "I got what I wanted, we rode together. We put on our fake masks for the kids. We were civil."
4) I can remember that in time we will be divorced and living more and more separate, and this will be less and less of an issue.
ALL THIS.....over a "I will ride with you" demand. Lots of shit to sort through.
GC, I should know, this, but have you guys already filed? I'm pretty sure the answer is yes. If so, the rule of thumb I've been following myself is this:
Quack.
Just like a duck, let the water slide off your back. My divorce should be finished in about 39 days (assuming everything stays according to plan). There are things that my wife does that drive me absolutely nuts beyond the whole SM thing. I guess that's a big reason I'm divorcing her. I honestly think that she believes I'm too stupid to take care of myself and that I won't be able to survive on my own. Granted as we get closer, I think her attitude on that is changing, but there is a certain level of contempt that creeps in once the veneer of marriage is stripped away.
From my perspective, the best way to get through this is to simply quack. Let the offense, affront, or general pain in the ass just wash off your back. I just suck it up and remind myself that this too shall pass. Keeping things calm now will help keep things calm afterwards. It also helps keep the little crazed monkey in the back of my head from stirring up more trouble in my mind than already needs to be there.
But that's my situation, and it may not apply to yours. But for me, I just keep that word in the back of my head:
Quack.