Post by mirrororchid on Jan 15, 2021 7:38:21 GMT -5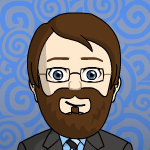 andrew1957
, I'll try to be an optimist, despite a lot of collective experience here... your wife is seemingly interested in change, or at least going through motions that have potential. That is rarely the case here, and the reason that few cases improve.
...you could take a very emotionally disconnected approach and view it as a transactional arrangement. Turn the tables on her controlling behavior; engage for the physical pleasure, and let her engage with a motivation to keep you from leaving; forego the expectation of an intimate / emotionally bonding experience.
... if you can manage to "fake it 'till you make it", maybe something better will develop; ... keep her on her heels,
Ramble alert.
When I first read your letter, I had an opposite dynamic in mind as an option. Not physical-only and acknowledge it, but full bore romantic with a layer of abstraction to protect yourself while you find the truth.
It may be impossible, depending on how disinterested you truly are.
Some of the fellas around here get requests form their wives for the intimate hard work a husband can provide. Back rubs, foot rubs, massages. Like sex from less responsive women, this may be seen as a gesture of profound affection. Extensive foreplay and skin to skin contact can be highly pleasant and arousing and non-PIV sexual contact can be better for women than actual intercourse. These guys' wives seem to be pleased to accept this service and get huffy when the guys would like to engage in their favorite bodily stimulation. You'd go in with the expectation she'll do exactly this. Take take take and the light bulb never going off in her head as to how one-sided your relationship is. You would. But not with anger, but curiosity. Just how blind is she? Act as though you love her as a wife. Command your brain to understand that feelings will not follow your action until you get a better grasp of whether she, too, is only acting or has miraculously transformed into a sensual lover.
Platonic intimate gestures of holding hands and stolen kisses can be the most satisfying parts of coupling for women. (some men, but the one leading to the other can be a huge part of the appeal, whereas these less sexual folk are good stopping at the non-erogenous zones.)
Providing all the romantic overtures of a 12 year old boy to his first girlfriend may be all she's looking for and all she wants. Does she want sex? Does she want to make you equally happy? Perhaps these marital interactions that stop at third base will produce appropriate cravings for more. Relent and allow her to please you sexually rarely and with the same detachment. Appreciate it, but keep your heart in check. Not all is well if she demonstrates marital affection. She's merely fulfilling the minimum of an ordinary marriage. She gets a cookie, but not your full devotion once again.
Or she may not notice and think you are just as happy living like you did when you had braces and had a fake ID. This investigative approach may yield data whether she actually has sexual needs and it may well smooth the six year journey to departure if she flunks this opportunity to be your wife, not a roommate.
If you find a satisfactory dynamic emerges where your spoiling her rotten produces urges to please you in ways that aren't necessarily her first choice, super. Death is your eventual, preferred exit and you're all the happier. Maybe by 69, platonic love with monthly sex will be suitable to a 69 year old.
The drawback I've undersold here is your own urges will make this slow torture. Cerebral disconnection may be required and iron discipline that topless back rubs do not produce any more desire than if you were scratching the dog's ears. Will you break under the desire that returns with a vengeance? Will fighting off the desire you think you need to try hard to get be the problem? Can you make yourself assume the incorrect rhythm and fake orgasm if that helps your self-control? This may be rising to the level of manipulation, but if your orgasm is the only thing she wants because she thinks it's a choke collar, it may be necessary for your mental and emotional safety not to get viscerally connected. Her loud, hurtful complaints about fulfilling the needs she didn't have for five years make me paranoid. You have every right not to take her shameful attempts at shaming you seriously.
This approach could help with the possibly manipulative, possibly sincere accusation that your counter-refusing is punishment. Will she recognize you're still maintaining distance even as you grow physically closer.
The threat for her to leave you is a gobsmacker. Maybe suggest a divorce where you stay living together for the grandkids but she can get a man to satisfy those needs she claims to have. Have a video camera on, if possible. Odd she thinks bullying you is a good method of getting you hot for her. Would demanding sex and shaming her have worked for you? That's what she seems to say with her role modeling.
Ramble over, stand down.