Post by Apocrypha on Oct 28, 2020 11:29:34 GMT -5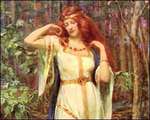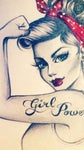 greatcoastal
. Thank you for sharing it. I didn't need to read far to reaffirm I am simply not ready for the dating world. There's a lot to be said for the statement at the end- "it's better to be single than in a bad relationship ".
This article also makes me wonder if some of us will ever be ready for divorce. I can't imagine ever going through a divorce and then being good enough to date again, according to the standards of that article, so why should I leave?
Who wants a 60 year old woman anyway? Screw it. Might as well just stay numb and coast toward death.
In principle, I agree with the article, but in reality I can't imagine meeting all of those criteria ever. Do we have to be perfectly self actualized to be worthy of finding love? That's pretty damned impossible, I think.
I found the article helpful and it mirrors my own process.
It's important, I think, to distinguish what the article says, vs imputing what it says.
In responding to your reaction,
saarinista
, I'd point out that "dating" is not the same as "finding love".
Finding love is one possible result of dating, but could also be the result of sharing time and experiences with people in other circumstances. You can find yourself "in love" with someone without ever having dated someone. You can date lots of people with no intention of finding love, or you can be very intentional about it and yet find that you do not love that person. Dating is an activity and finding love is a benefit that can be associated with dating.
"Are you ready to date?" has been a question I've encountered in my post-married single life. It's reasonable one to ask, and the answer really depends.
I've found when at the epicentre of a separation of a very long term relationship, there is a period in which equilibrium needs to be found. Detaching from my marriage meant working fairly hard to get myself back in shape, developing independent friendships and restoring them, seeking out new interests and things to do - experiences that I would not only enjoy independently but that would also help me be an interesting independent person, irrespective of dating.
I also wanted to have sex. My first forays into the dating market were made knowing I'd learn hard lessons. I kept my expectations modest and paid a lot of attention and didn't necessarily locate sex within the context of marriage or a fulsome relationship. I learned about flings, FWB, casual dating etc - learned what the norms were where I live and at my present life state, and eventually noticed patterns in myself and others. I was open-hearted the whole time (perhaps too much) - but learned what's appropriate to share and show across a year or two, as well as improving a sense of the kind of partner I was likely to attract. Gradually I got better. Part of getting better was the result of me building a fulfilling life as a single man, and part of it was the result of learning lessons within the relationships I found.
"Ready to date", for some people, means - do you have your shit together totally? Are you over your last person completely? Are you sad about your marriage? Do you have stories or anecdotes to share that did not happen in the context of a marriage or separation. Do you have anything established yet to bring to a relationship - interests, activities, a social life? These are for people who likely are only interested in immediately maximizing their long term relationship potential.
"Ready to date" for other people, could also mean something more modest - not having time, privacy, focus, money for an all-in invested relationship, but still desiring company, activities, romantic or sexual attention. A lot of newly single people fit in this area. Also, sometimes people date for a year or two and break up - and immediately following this - may be in this stat. They may be stinging a bit, and feeling a need to enjoy a different person if only to symbolically feel they are moving forward (I like Nigella Lawson's description of a funeral luncheon, where the living traditionally eat, as a way of moving forward with life and separating from someone who will no longer join you in that).
It takes time, following a relationship to be ready and open for a new fully invested relationship.
I don't buy that people need to arrive fully re-forged and shiny out of the box to "deserve love" (besides, whatever you think you deserve from another has little bearing on defining their offer).
I think that a lot of what MAKES you ready is learned through dating successes and mistakes, joys and heartbreaks - the patterns you notice and on which you seek to improve.
I think of dating much as I do buying a lottery ticket, or in some ways, going to the gym, or maybe, charting a vacation. There's a combination of effort, mindfulness, luck that might result in the REAL THING - an "all in" invested relationship - but I don't necessarily start looking for someone to fill in the blank and become the dream version of my wife.
I've seen people who absolutely were NOT ready to date.
These were miserable people who clearly were not just experiencing in the pain of their absent former relationship (I think it's ok to have feelings), but rather who were clearly invested in the fight - in exploring it and venting to a new partner - with little introspection or mindfulness of their own behaviours - and who did not seem to have joy.