Post by sadkat on Oct 26, 2020 9:11:55 GMT -5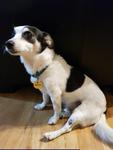 For example, if you are in an ILIASM shithole, your ability to sort out your own shit is somewhat hindered by those circumstances as you have to deal with the spot fires that relationship throws up. And that lessens your time and concentration available to address your own shit.
If you are out of your ILIASM shithole, your ability to sort your own shit out is enhanced, as you are not busy engaged in trying to put out the spot fires of an ILIASM deal.
Then, of course, the issue may involve a new relationship a bit further down the track.
If it does (and that often seems to be the case - take Sisters
elynne
nyartgal
@lonelywify and Brothers
shamwow
thebaffledking
ironhamster
as examples) then that new relationship can be a great environment to assist you sort out your own shit.
And, I would imagine that if you got into another ILIASM deal, that would NOT enhance your ability to sort out your own shit.
What I an suggesting here is that your environment is going to play a major role in you sorting out your own shit.
Your environment is either going to help - or hinder - that process.
Personally, I think that the environment of being in an ILIASM deal is the worst possible environment to be trying to sort your shit out from.
That's not to say that you can't sort your shit out (at least to some extent) whilst in an ILIASM deal.
It IS saying that being in an ILIASM deal is going to slow ones progress significantly.
That's been my personal experience ... and what I've observed in heaps of stories on this board.
Footnote.
I was trying to sort my own shit out whilst in my ILIASM deal. Progress was pretty slow.
I got out of that in late 2009. Progress in sorting my own shit out took off like a rocket in comparison.
Excellent points, Baz.
To put matters in perspective, I bought a plane ticket for
ballofconfusion
to come meet me two days after my divorce was finalized.
Wow, that sounds pretty damn quick in retrospect.
However, I had "met" her on this very forum around 5 months before my divorce.
6 months before my divorce, this particular alcoholic had his last drink. This is also when I told my now-ex that I was done and was filing for divorce.
8 months before my divorce, I joined this forum.
15 months before my divorce, I confided just how miserable I was to my dad and told him I thought my marriage was over. This, in my head was a turning point. From that point "fixing my marriage" wasn't a priority. "Sorting out my own shit" on the other hand was.
2 years before my divorce, I had picked the tree I sincerely planned on "accidently" wrapping my motorcycle around to ensure my kids would be "taken care of" with the life insurance payout.
3 years before my divorce was the last time I was able to beg my now ex-wife into having sex with me.
5 years before my divorce, I repeatedly had to seek medical attention for stress related episodes (abdominal pain, panic attacks, etc...).
13 years before my divorce, I realized I'd been fooled a second time into thinking my marriage had been recharged when all she wanted was a second child. From that point other than a paycheck, I'd outlived my usefulness.
20 years (to the day) before my divorce I was married to someone who I thought loved me, but from day one, simply used me to further her own ends.
My point with all this this:
I let things get untenable for a very long time. It is only after I made a conscious decision to focus on improving myself that I began to see improvement in my life at all.
Is there still stuff in the basement? Are there still issues, fears, anxieties, and triggers buried within me? You betcha. Hell,
ballofconfusion
and I spent a couple hours this lovely Sunday afternoon talking aboit one of them today.
Sorting your own shit never stops, or at least it shouldn't. It is hideously difficult if you're with someone who keeps heaping fresh shit onto you daily.
It is easier to do of if you are alone (even if still married) and can keep the pile from growing, whether through your SM or self-induced drama (affairs, copious numbers of post SM "flings", or other major lifestyle changes not well thought out).
It is easiest of all to do if you have a partner who has a shovel and helps you dig your own piles of shit down to size. This approach works best when you've also got a shovel to help your partner work out their shit.
And, yes, you are the only one who can work out your shit, but it definitely helps if you have someone safe and secure you can talk things out with.
I agree with this completely
shamwow
. I'm not saying that you should be completely isolated after a divorce in order to sort stuff out. What I am saying is that you must be aware of what drives you and have the strength to create those boundaries that are so important in a relationship. And learning how to talk things out- really being vulnerable and not afraid to speak your truth, whatever that is.