Post by jerri on Aug 20, 2020 1:46:37 GMT -5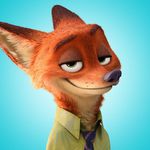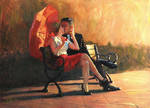 The only time I do not buy that scenario is when the couple engages lovingly and adore each other, most of the time.
I'm not sure what the "scenario" is you don't agree with.
The research was fairly definitive - and not just in cases of divorce. Eye rolling indicates contempt.
There's a very strong correlation between contempt (or eye rolling as the indicator) within celibate relationships. And a near 100% certainty of divorce within 5 years.
Taking cortisol readings of couples living in this situation, it's apparent they exist in a perpetual state of crisis or terror when dealing with their spouse.
You can manage positive interactions with people who you don't like but feel you have to. Consider an abusive work situation with a tyrant boss who everyone is afraid of, going out to a team lunch or party - where everyone tries to put on a happy face and tell jokes. It's exhausting though, especially if you are attuned to the giant lie - which is that everyone on the team is enjoying their host.
I should have been divorced a long time ago.
Having been there, I have a pretty good understanding that a statement like this likely doesn't seem incongruent with your statement that you engage lovingly and adore each other.
I followed Michelle wieners divorce busting strategies a book and, I am guessing that if he decides to divorce, I will be just fine, in time, a very long time and that's okay. I didn't threaten him with divorce ever, I didn't want him to have that insecurity. He wanted to divorce so I could get my sexual needs met, we came up with a different solution and I got sex outside the marriage while still being loving inside the marriage, understanding as they say, "it is only sex!" Yes, I really used that line! All of those asinine things that they say to us can be used against them in a gentle, loving way when we decide to get sex for ourselves. Sex outside the R only works for about 15% of the population and that's okay, too. 50% a people get divorced and that's not a very good statistic! I was encouraged to work on the marriage after my relationship with my husband was evaluated.
I'm not sure who the "they" and the "us" are, with regard to your marriage. You are talking about a discussion you had with your husband. I doubt he is on a team, and neither really are you.
It isn't "just sex" - as if that's unimportant.
It's important to BOTH of you.
If it wasn't important, you wouldn't risk your marriage to have it in your life.
If it wasn't important, he'd say "yes" to you rather than risk his marriage and overriding his own natural libido to avoid it with you. And, to avoid even talking about with you -because it's such a dangerous topic.
It's important all right.
I checked in every once in awhile to make sure we were still on the same page and he was relieved that I was getting sex elsewhere, which gave me the green light.
Did he say, "I am relieved you are getting sex elsewhere?"
It sounds like a very surprising thing to say.
Partly because his pattern seems so contemptuous of you and avoidant of the topic.
Partly because I thought he put up resistance to the idea.
Partly because if he was genuinely into this - he might have asked a lot of details about it and wished to be included on some aspect of it.
This is a viewpoint that is unpopular around refusers, but they broke their vows first and getting sex outside doesn't need permission even though they think they have every right to control us in every detail of our life. Society believes it is their right not to have sex and to control and we have sex and anything else is infidelity! WHAT?!?!?!? THEY DON'T WANT TO BE TOLD THAT WE ALSO HAVE RIGHTS WHEN IT COMES TO WHAT HAPPENS WHEN IT COMES 2 OUR BODY! Only, a therapist can tell them that were they will have to read that in a book because we are so full of s***! 💜
Not sure who the "they" are again.
I agree with you in principle about a person's decision to withdraw from a sexual relationship as being incompatible with a married life.
I don't agree that it's useful to focus on this frame as if some outside arbiter will eventually pronounce you to be in the moral right in the decision to seek sex outside. In most jurisdictions (at least in Western countries) no outside arbiter or objective righteousness will protect you from any consequences. Your husband will feel how he feels and he will do what he will do. If he has an affair or serves you with a divorce, there is no authority to appeal to say "that's not fair".
Whether you have a divorce, or whether you live in a relationship with someone who holds you in contempt or who doesn't view you as a sexual partner - it's really not going to matter who is right.
Your two first quotes of mine were not stand alone sentences. They belonged together and I will clarify it for you based on your first statement where rolling of the eyes or a 100% indicator of a divorce coming in the next 5 years. It's been almost two decades of contempt. So based on that alone, I should have been divorced 15 years ago by the authors study and I believe he's a great author. I am the one who chose not to get a divorce with the help of a sexual therapist. Clinical social worker with alphabet soup by her name. Also went to sexual therapy group with two different psychologists and a therapist. I went to my husband's sex therapist a couple of times as well. One thing my husband was working on was compromise. It worked for a little while and then when he stopped going he stopped compromising little by little.
It's important to note that our relationship was evaluated by several therapists. They want to know how you interact with each other and what you do together and if you support each other in each other's interests even if you don't like them yourself. I would like to see the studies and see what criteria they used. That is really bizarre that it is 100% divorce rate for rolling of the eyes. Most things are not black and white. I may be wrong, but I just don't believe that that's cause and effect. I believe that if you have a bunch of different areas where you are compatible and you are sharing different stories of how you do support each other or brag about your partner in different areas I'm guessing that that could overshadow eye rolling because your spouse wanted you to check out a sexless marriage site with "Deadbeds"? Now, if it was a complete tug of war in therapists office,I might agree that they would be divorced, especially, if they didn't look at each other and smile when the other had a story going. Another big red flag for me would be if the couple sat apart from each other and kind of turned their backs on each other because body language and tone is everything. We laugh we play, and spend our spare time together. Is it perfect? No, and it shouldn't be perfect. I'm guessing that some of us can think of times when our spouse is devoted to us or expresses love.
I also said that if my husband leaves me- I will handle it, I may not like it, and I may have a very hard time, but in time, even if it's a very long time- I will be okay. I'm just not going to petrify myself with fear, if it comes there's not a lot I can do about it. I also explained why I am not leaving him in the previous thread.
I'm just pointing out that we also have rights. And the refuser decided to break their vows, for whatever reason, where we don't get sex and we are still expected to be monogamous. And they want to call it cheating, but we the sexless, never cheated them out of any information. It is only a reaction or consequence of their inaction. The refuser thinks that we need their permission to step out of the marriage for sex. I don't because as soon as l ask for permission of course he will say nooo.
It doesn't matter who is right. We can both be right. Not really fruitful to play the blame game and I said that from the very beginning of my post.
He said that he is glad he didn't have to participate in sex any longer. He felt relieved that we found a solution. My friend with benefits is simply referred to as, "your friend". You have to understand that this is not the way he felt for the first two years and I've been doing this for almost a decade with the same man. He doesn't even know that I have been with the same man for so long. Like I said, it was hell for several yearss his acceptance gradually got better.
ETA...I said, anything that they used against us, to not give into sex, can be used against them. Of course sex is important to us. when the refuser doesn't want us to leave to go have sex. We can minimize the importance of sex to the refuser. The refusers says,
I don't want you to have sex with someone else. I say, "it's only sex"
The refuser says, "all you want is sex".... Later, when it's to my advantage, I gently say "all I want is sex" when he no longer wants me to go see FWB.
"I am not giving away anything that you want"you know that you are my number one!
"Lovey,I don't stimulate you, so I am guessing that I don't stimulate him either" I just want sex, I love you, babe.
"It's hard to have sex with you because it's unwanted"as much as I would like sex, I don't want to push you into it.
"I can understand that you would not want to have sex when you are experiencing a headache"
It doesn't really matter what his excuses were, I can possibly use it later.
Then when I ask for sex when I check in, he told me I thought we had this settled.