Post by mirrororchid on Apr 30, 2020 19:40:41 GMT -5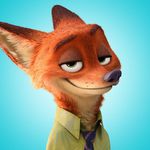 But as with my previous comments - if it exists - should it not exist for both partners?...ignoring their own sustained or increased attraction within the same marriage, across the same period of time and circumstances.


I've heard the Coolidge effect does apply to both partners. Typically, it just wanes more slowly for the male, leaving the stereotypes we see. Differing rates of waning may mean a refused partner has waning interest but cannot notice because the frequency they would prefer is always higher than what they are able to achieve in their marriage. If one partner would only like intimacy once a month but only manages to make it happen twice a year, they may be unaware how little they'd actually need, given their druthers.
There's not much you can do with Coolidge - other than perhaps shake things up by introducing new styles or formats (open relationships, learn the kama sutra, learn bdsm and explore various kinks, change yourself - fitness etc).
Such choices might be more successful if one is aware of a possible biological root behind the need to "spice things up.". Awareness of this possible tendency to cool down may put engaged partners on their guard against complacency. Maybe it would make no difference, but I think it would be a good thing if people tried to notice diminishing libido and recognize it as a built in saboteur of closeness in a marriage and possible threat to longevity if that is a priority (which it almost always is)
... if they actively do not see that person as even a sexual partner. Then it's a turnoff - and any attempt to "try new things" or "center the discussion on or open communication about sex and preferences" - will be seen as a partner being "sex obsessed". When it gets there, the averse partner is projecting her own disgust with her partner or with the situation - assuming that her abandoned partner FEELS THE SAME WAY, when he does not. She thinks, "What's wrong with you, that you want to bang me when you think so little of me. You are a pervert who treats me as a meatbag." Meanwhile - the issue is likely that SHE is assuming her anger or disillusionment is mutual, when it is not.
I could see that. Quite disturbing. Transforming attraction into contempt laced with objectification.
My wife played that card a few times.
She seemed to accept that I'd never not been attracted. Her lack of attraction to me didn't change my desire. She may have hidden doubts, but I don't think so.
Other wives may hold on to such assumptions more firmly. My wife is plagued with self-doubt, sad to say, so perhaps she saw reason more readily.
Given its subtlety, your observation that the physical intimacy decay often has reasons other than Coolidge is accepted. I only seek to suggest there may be a small push over the cliff always in play, potentially dwarfed by other, bigger reasons and forces that aren't necessarily dramatic.
Fair enough - I'm sure it's there. But if it is - it's there for both and not likely lopsided.
If it's there in roughly equal measure - it's unlikely those people will end up here, on this board.
The problem I see is that people tend to reach for it too often while ignoring the other dragons all around.
Ignoring reasons for loss of libido is surely a reason for strife in itself. Agreed.
It could be very difficult to measure loss of libido to determine if it is lopsided or not.
As I've noted, research suggests gents lose interest at about a third the rate women do, and evolutionarily, that makes sense. Men should continue to crave their wives even if they crave others as well.
Simultaneous similar slacking would produce those happy old couples who never got too far out of sync to see the marriage as anything but a blessing.
Lucky 'ol coots.