Post by apocrypha on May 4, 2020 10:06:21 GMT -5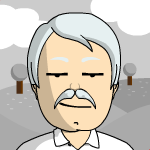 Also puts you in a better position to deal with change whether married or not.
Helps you create proactive habits leading to that change. Having that in your head helps enable the change whether you stay together or not.
In your case, your partner might want sex, just not with you.
There is probably a reason why. Finding the reason and solving it is the next step. In my case, my wife doesn't "trust" me although she loves me.
You were doing well until the part about solving the reason for a spouses dislike or refusal to engage in intimacy. If we have learned anything on this site it is that in most cases there is no solving the reason why and that "why chasing" usually just results in prolonging a hurtful life both parties. For most who find themselves in a SM, the only solution is to get out of the relationship. There is the occasional outlier that results in improvement but I would not put money on it.
Is there an outlier over the longer term? I struggle to think of examples - and if there are - they are rare diamonds.
Agreed though, on chasing "Why" beyond raising the question.
My thinking on this has evolved over time to fix not so much on the futility of wanting or finding a reason, but rather to prioritize which of the two partners is treating the problem most seriously and actually attempting a remedy.
Most of the time, it's the abandoned spouse who is arranging doctor's appointments, initiating conversations about preferences and kinks, finding fitness, doing more work around the house, arranging date night, planning recreation, buying marital help books, arranging couples' counselling and leading those conversations.
At the same time, the averse spouse might begrudgingly show up at the doctor but not take the pills.
Or, pose conversations about sex as perversion and sexual obsession.
Or spoil date night or special dinners with complaints.
Or not read the stack of relationship help books, and remain passive or unhelpful in therapy.
So, if there is a "why" - the averse spouse is the one who might have it, but they are disinclined or incapable of sharing it.
As I found with constantly moving goalposts, chasing "why" relentlessly with a spouse who doesn't see you as a sexual partner, results in a moving spotlight of criticism of whatever happens to be at the top of their shitlist that day about you. Too fat? Got fit? Good for you! But now the number two criticism has moved top the top of the deck and the first criticism has been shuffled back in. If nobody is perfect - then that deck will be endlessly high.
If we think about early relationships when the intention is to lean in, rather than what's presently happening - leaning out - all those same criticisms are generally there. They are just tolerated as "worth it".
Sometimes when you get to know someone, or someone does something or something fundamentally shifts, an entirely new vision of who a person is or is perceived to be emerges. It's no longer about a behavior that can be accommodated or changed; instead it becomes about who you ARE as a person.
If I could have a do-over of my process in working through my marital issues, the number one thing, dealbreaking thing - in or out - would have been to ensure the two of us had roughly equal attention and effort in the same direction. That was manifestly NOT the case when I was in it.