Post by carl on Feb 3, 2020 20:54:03 GMT -5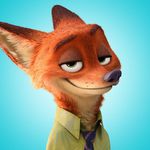 apocrypha
off the top of my head I can't actually think of anyone I definitely wouldn't ever have sex with. (Within reason). Given the right situation. I mean it's hard to judge and say definitely not. Infact I bet someone who I might have reservations about could turn out to be great. I don't know, I don't see people like that. I don't have fixed thoughts but see the potential in almost everyone. So I kind of see your point but for me it feels like quite an extreme or closed way of thinking. Very interesting view but I'll say I don't agree with it.
You can't think of anyone you wouldn't want to have sex with?
Any hole will do?
What role or relevance does the other partner have in your sexual activity then, if it literally doesn't matter who they are?
If they pick that up, how do you think that would change how they view your romantic/sexual potential?
I don't think what you said is actually true at all, actually - the "within reason" - defining a frame that keeps you rooted in the same thinking.
Consider these:
How about your ex-girlfriend or ex-wife who you look at, today, and wonder what it ever was about them that drew you in - now that you know what you know now about them?
A boss or coworker who betrayed you or who you actively hate - but who, despite that - continued a working relationship with her/him?
What about someone you love, and have an intimate but important relationship with, but that is not sexual. Like your sister, mother, or father?
Suppose your best male lifelong friend or roommate opened up to you and said that he couldn't keep his secret anymore, and had to tell you that he was always secretly gay - or maybe that he didn't feel gay at all - except with you - and that he had to try it once with you (but maybe more...).
How about the guy standing next to you on the subway, or the clerk at 7/11?
The 600 pound morbidly obese woman zooming past you on the sidewalk on her motorized scooter?
By playing "within reason" - you are imagining a frame and scale of expectation and relevancy that would fit within the boundaries of "people you might reasonably be expected to have and want sex with".
You might reasonably expect to have or want sex with your spouse and that isn't happening to the degree that you want. So step outside of that for a minute.
I didn't say I knew anyone I thought I would have sex with I just said I couldn't just off the top of my head think of anyone I had made a note of as thinking I wouldn't want to have sex with. I wouldn't want sex with any of the examples you described but I wouldn't think of marrying them either. I am quite similar to my wife and other women have said they loved me so I just don't understand.