Post by cobweb on Sept 4, 2022 7:16:02 GMT -5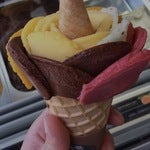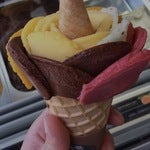 Stop being a victim. Stop framing the story as what "they" did or didnt do. Stop moping about the relationship.
Start thinking about you. Start thinking about what you did or didnt do for yourself this past month. The past 12 months. My thinking is we get so caught up in victimhood, or framing ourselves in the wrong context that we lose sight of ourselves.
Do something nice for you. Do something that you enjoy doing. Do something to make yourself happy. Why depend on someone else for validation and happiness. Thats selling yourself short not to mention a huge burden to place on someone.
Forget about sex for awhile. Put that energy into something else. For me its the gym. Lifting to the point of exhaustion. Bent over, panting, drenched in sweat. Find something to put your energy into with abandon.
And while you are at it, start to sort your shit out. Get the finances in order. Start that savings plan. Get a part time job if you need it. Get fit. Nothing like exercise to clear the mind. Crank up the social life. Talk to 10 strangers a day. Where are they from? What do they do? Etc. Fix your car. Clean your garage, attic etc. Plant that garden. Bake that cake. Start that project. Take your kid hiking/canoeing/biking/camping. Call "that" friend or relative. Fill your fucking calendar because you have things to do and shit to sort out.
There is no need to make a decision now about the relationship. Do that when your head is clear. But first you have to get there. Ask yourself if you are worth it. The answer should be "HELL YEAH". We must love ourselves first so others can love us.
I read this a few years back and it made me stop and think. I have followed your advice to the the letter and even planted a garden! And still I postpone making a decision about my relationship still

My husband may be gay or asexual or just with a way lower sex drive than me but either way, apart from my relationship with him I can honestly say I am making sure I am still happy. As you pointed out I can take control of everything else and so I have.
thank you!