Post by tooyoungtobeold on Jul 11, 2019 13:51:16 GMT -5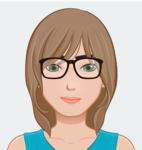 Just wondered, I think my W thinks this is a non-issue but obviously I'm still here weekly looking for solace. It's been a long time since we had any "talk" and now while we're living in a trailer while building a house isn't really the time but I'd sure like to get through this in a way that is meaningful and not just me giving up.
Given how much it has changed things, I am glad he found them. I had discussed many things on the forum, and in my private messages.
Long story short, we had a talk every year, around our anniversary time about how I wasn't feeling loved and sexually satisfied, about how I was unhappy and wanted more. Things would either be worse and go back to the standard or get better for a month or two and go back to normal. We had seen a counselor at year 5 after his affair. A different counselor at year nine where I was made to feel a fool for wanting what I did. I begged for oral (as I had never experienced it before in my life and did not want to get to thirty without ever having it) and I waited nine months. I waited one month for every year of marriage after confessing this need, and reminding him of it. I then began an affair that was supposed to be just me getting that first time. I disclosed many details of this affair in those private messages, and my feelings about him, in detail. They were not clean messages, nor were they kind to him.
However, he has seen my darkest thoughts on him, and read the worst thing I have done to our marriage... and even after that, still wants me. Wants me more. He sees how in the beginning of my time here, I defended him and wanted/loved him a lot. He saw how that love eroded with time and with more rejection and how my phrases about him changed.
I do not wish that on anyone to be frank, to hear someones private opinions of you when you have not been at your best.
But, he saw it, and decided that he was better, that I was better and that it was worth it.
The talks always went one way or the other every year, but it would always fall back to him distancing, over using porn, not helping me, and returning to a dead bedroom.
This was a big one. Not good at first. Awful actually, but it has opened a new level of honesty that I am not sure I would have achieved otherwise.
(also, we both have had terrible examples of what a relationship should be, so finding a counselor that actually connected that was really a big help)
Sorry for being long winded
Thank you for sharing your experience so openly and honestly. Best of luck on continued progress.