Post by solodriver on Aug 16, 2018 0:22:15 GMT -5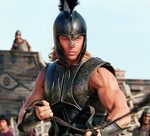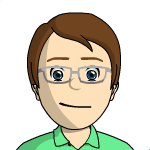 Don't worry flashjohn, I've done the same similar thing with my wife. I've finally decided it's time to free myself. I'm working on my exit plan now. You're story encourages me as I'm 30 years into this marriage and am close to your age, so your story gives me hope that I will find someone as exciting as you did.
And the religious issues that you're blogged about are the same ones for me too. When I finally have all the pieces in place and I execute my exit plan, it will be interesting to see the church's reaction. Will they support or shun? I'm guessing I'll get both. But I have a feeling I'm not the only one in a SM in my congregation. But, of course, it's not spoken of either officially or amongst each other. And I think it's going to shake a few couples up as well.
I hope you post your story here as you are living it. It was very cathartic for me, and I like to go back and see how far I have come.
I did end up stop going to my church. My refuser kept going there, and she was badmouthing me to others, and I did not want to get into a confrontation, so I left. I am enjoying the new church where I go now.

I still have a fantasy where a minister will someday preach a sermon saying that refusing sex in marriage is sinful. However, I am not holding my breath.

I will keep everyone that is interested posted. I will update "My Status" post occasionally as things are happening in preparation for this trip. I was encouraged by your story about your new girlfriend and how wonderful and fulfilling you both feel. I loved seeing the picture of you two also. You couldn't hide those smiles even if you tried.

Like you said, I'd be happy if I find someone who likes sex at least once a day. Anything more than that is just icing that would almost too wonderful to believe. but I'm ready for it to happen. I've got almost 20 years of sexlessness to catch up on and I'm looking forward to sharing my love, passion and desire with someone who has a strong love, passion and desire.
I'm also very encouraged by choosinghappy also. And by shamwow and boc's story.
I sure look forward to sharing that kind of hot story soon. I'm still looking for her wherever she is. That's what drives me to push myself on every day.