Post by apocrypha on Aug 1, 2019 10:16:17 GMT -5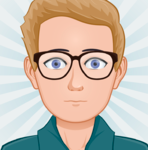 What can take their place?
How did I lose all the weight the first time? It seems like forever ago.
What kept me going?
Can I do it again?
I take a contrary view to much of the advice that's posed in this.
Your wife has stated plainly that she found you more sexually attractive at a healthier weight.
I distrust all the advice here shaming her and discussing the futility of getting to a physically attractive healthy weight- for what should be an utterly unsurprising view. There's no point in telling a person, or "society" what they should or shouldn't find attractive. None. It changes NOTHING, except that it clamps down authentic communication, and now you are in a guessing game. It's also likely untruthful advice - suppose you are listing the two versions of yourself on a dating application - alike in every way except that one picture and description is obese and one is at a healthy weight. For all the married folks telling you "It doesn't matter," which one do you think is going to be the easier sell? Let's get real.
At the same time, obesity exists in a wider context of its causes. When I think of the people in my life, including myself when I was happier with my own physical appearance - it existed in a wider context as evidence of self-care, of having my own activities (which made me a more appealing and interesting person, with my own stories), and of an attention to details and context (like walking into a room with a made bed).
When I was at my most fit as an adult, I also felt like I had the least control over my life (with a looming divorce, job loss, the tail end of my wife's affair). I didn't have a lot of control over my life - so by doing that, I was able to focus in and start getting control of that, first.
I felt better. Physically - especially now that I've slipped back on a trend to dadbod, I can feel the difference in intertia and energy and confidence. Particularly with clothes - which I need to take more care with now, and I have fewer options.
If sex has gone off, it may actually be too late, at least for this relationship. Maybe not, but the odds aren't good.
But consider, as I did, and what a lot of people do who find themselves in a position where they are considering divorce and singledom... what measures would you take if you found yourself splashing down in the dating market again? It's a jungle out there - very competitive. So, take the worst case scenario, that your marriage is over, or is on a track towards that - and in a year's time, you will arrive at that conclusion. What measures would you take to increase your odds in the dating world, by making yourself a more attractive person to others, and to muster the confidence to slog through it or enjoy it?
If you'd do that for a stranger you haven't even met yet (who your wife once was), is there a reason you wouldn't within the context of your present relationship? (possible there is - such as if you've given up hope). Either way, I don't see a downside to getting a headstart on what you are likely to end up doing anyway.