Post by elynne on Jun 28, 2019 9:46:31 GMT -5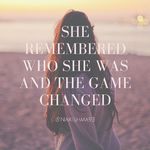 northstarmom
? I know you had that with your ex but you were both pretty checked out, no? Anyone else?
Yes. I've been pretty quiet. Remnants of my abusive and sexless marriage. I'm afraid that the stbx will protest our own divorce and fuck me over as the end is in sight.
But - that said, we've been divorcing (in mediation) since January of this year. We signed our divorce covenant on June 6th. It takes about 6 weeks before it's finalized and registered (and can't be undone). It was a fucking nightmare. The mediator- recommended to my husband by the wife of one of his colleagues - was worthless, emotionally tone deaf, and incapable of simple math.
But I survived. I stood up for myself. I was in control of my emotions. I prepared well. I made sure I ate healthy, had enough sleep and went regularly to an excellent therapist and sought top notch legal advice. I surrounded myself with friends who knew the whole shit show and encouraged and supported me. I could have not have gotten a fair settlement from my ex-husband without that support. The odds were stacked against me and it was in my second language!
Now - living together. We have a guest house which makes it easier to create some distance. But in the absence of a guest house create space. Separate bedrooms. If you don't have kids together there is no reason for you to spend much time together.
Meals apart. Alternate weekends out of the house. Shift your schedule so that you miss each other. My ex started leaving slightly earlier for work. I started having breakfast with the kids slightly later so most mornings we never had to see each other.
The next step is emotionally detaching.
Get a good therapist. This is money so well spent! No when my ex pulls one of his typical bullshit moves, something in the past felt like an emotional gut punch - I look at him like "what is wrong with you" - and I laugh at him. I tell him he's being ridiculous.
He's stepping up his game and trying to make me out to be the bad guy. Whatever. The folks who believe that story can have him. My true friends know me. Know that I'm a kind and decent person who lived through hell trying anything I could think of to save and then just survive my marriage.
Being able to not be affected by his attempts at manipulation is a saving grace!
I'm stuck living in the guest house until the end of August. Two of those weeks stbx is away on vacation. 2 weeks I'm away. And the rest of the time I interact with him only when necessary. I keep it short and polite when we must interact. If he gets out of line I call him on it immediately. Tell him he was out of line. And then disengage. If possible I leave the room.
I hope that helps.
Of all the tips - therapy (using EMDR) was the most useful for me.