Post by greatcoastal on Mar 27, 2019 9:33:55 GMT -5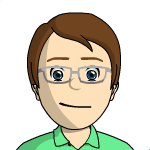 I think anger can be over a long period. I think there is short-term anger, which can happen because of feeling threatened in some way either physically or emotionally. Then there is long-term anger over something that you have to endure, that you have no control over.
For instance, I'm angry every day at my wife for not valuing my feelings or our marriage and leaving me no good options. For basically lying to me when she said last summer that she wanted to work on our marriage and then there being absolutely no change in our situation. I feel like she is forcing my hand to separate and divorce after 31 years of marriage and I am ANGRY, MAD, SAD and RESENTFUL all of the same time. I go to bed feeling that way every night, I wake up immediately feeling that way every morning and it eats at me all day while I'm at work. I hate coming home every night because my anger is always there. I never get a break from it.
I don't think it's unreasonable for me to feel angry even though she hasn't done anything "at the moment" for me to be angry over. I'm hurting very badly after having to endure celibacy and complete lack of affection for almost 20 years. I am angry at the situation, a situation that could have been avoided by honestly, love and caring that she was supposed to have for me as my wife. I certainly have tried to do that for her. I'm angry because I wasted 20 years of my life waiting for her to fulfill her promise to love, honor and cherish me the way I did her. I'm angry for my feelings and emotions being "dismissed" as not important. And I swallowed that anger and kept it inside because I was afraid if I expressed it, it would just make the situation worse. But instead my wife used it against me to keep up her uncaring, unloving, unwanted rejection of me. And I'm angry at me for allowing all of it to happen and cheating myself out of a loving, wonderful and sexually fulfilling relationship over all these years that I cannot get back. And because she doesn't care or love me anymore. I have to walk around in my house in a constant state of anger and try to keep myself from exploding and saying something that I will really regret.
This is not me at all, I've never felt or acted this way. I hate living this way. But it also helps me stay focused on leaving and what I need to do that. I know I need more tools/skills to manage this anger and resentment during the remaining time before leaving.
solodriver
- now that
baza
has given you an account of his experience, I wanted to give you my perspective as I struggle to get out of my marriage. Yes, resentment and anger motivated me. Admittedly, they've been very powerful motivators. Now that I've started having those difficult discussions with my h and witnessing the effect my words are having on him, I'm starting to rethink things. I am an empathetic, soft hearted person. I hate hurting people. Even though h has hurt me repeatedly throughout the years, it is very difficult for me to do the same. That being said, I have not changed my mind. My marriage IS over. But I am rethinking my approach. I'm trying to accomplish this in more of an empathetic and cooperative manner. Most importantly, I'm facing the fact that I've also contributed to the failure of my marriage. I'm working on identifying what behaviors and thought processes I've had that need to be looked at, evaluated, and maybe changed. After all, my greatest desire is to have a loving and committed relationship with someone who is sexually compatible with me. I know I won't have that unless I sort my shit out, as
baza
loves to say! Your posts are reading very much like you're focusing all your energy on your anger and resentment towards your wife (and yourself). Maybe you could take some of that energy and turn it into some self analysis and begin working on improving yourself? A counselor is an invaluable tool for this process. No one should have to live day in and day out under a cloud of unhappiness and resentment. You can do something about it now- you don't need to wait until you get out. I'll be rooting for you!
Very good advice! I would just like to add two things to it.
1) By detaching and distancing yourself as much as possible from a controller, while still living in the same house, you are helping yourself to get out.
2) Taking a more empathetic and cooperative manner, can backfire. When dealing with a manipulative controller, a narcissist, if you give them an inch, they will take your kidney!
Dear lady, you need a lawyer with teeth. Someone who will give your STBX a deadline, an ultimatum with severe consequences. The law is on your side, use it to your advantage. Stop moving the goal post. Stop drawing a line in the sand, and then another, and another.