Post by choosinghappy on Oct 25, 2018 8:49:55 GMT -5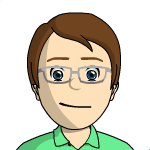 workingonit
. I understand the difficulty of seeing him in so much pain and seemingly unable to break himself out of it and stand on his own two feet. I also struggled with being a support to my H vs putting up a wall. It's a very fine line. Especially when you still love the person. I know how excruciating this is for you every single day. It's exhausting. And it's infuriating! When you NEED help with your child (his child too!) and he is just completely useless and with nothing to say for himself. "I wish I could do a better job." Such bullshit. I used to think: "if you wish you could then fucking DO IT! Stop leaving me out here all on my own to take on everything PLUS adding to my daily challenges!!" Eventually I had to realize that I was married to a man truly incapable of being what I needed him to be (and indeed, even what he even wanted to be) and had to think of him as someone who had not just issues but a pretty crippling mental problem he was struggling with. It was obviously caused by past traumas (and it sounds like that's the case with your H too - his avoidance and awkwardness with intimacy sounds remarkably similar to my H who was sexually abused as a child), not caused by anything I did or didn't do, and I was powerless to try to help him through it. So I stopped trying. I focused my energy on our child and all of his medical issues, on working on myself, and on continuing to detach from my H and communicate with him neutrally, despite whatever "issues" he was having.
I wish I could give you advise for how to get through it. I can't. It's horrible. And I really really feel for you. The only thing that helped during it all was leaning on my support system. There were times when I literally felt like I was about to drown under the weight of it all and they are the ones who buoyed me - even if just long enough to make it through that day.
Self preservation is what you should be focusing on now. That, and your son. It is sad how your H is feeling but he needs to handle that on his own. What's sadder, IMO, is what he is doing to you. You have a right to do what is best for you and your own mental health. You also have the obligation to your son, which is no small task. Your H has opted out of that obligation. You can opt of out the obligation to try to make things "easier" for him.
Sorry for the babble, I can just really feel for what you're going through right now. I hate to say it but the only way it eased for me was through us separating and him moving out.
Huge hugs my dear.
Can you share how you communicated with him neutrally?
Yes I appreciate the support system I have here because, like you said, sometimes it's what gets me through a day.

solodriver
:
-keeping my distance when he was very emotionally distraught (letting him go through the emotions himself instead of talking with me about them
-when I couldn't escape the talking, trying to keep my face caring yet neutral, putting up a wall and reminding myself that this is HIS issue and I don't have to take it on
-responding with things like: "I know it's hard for you" and "I'm sure that's really tough" but not offering support or help
-suggesting he talk with his therapist or a friend
-keeping conversations focused on neutral topics like the house, kid, daily logistics
-Not asking many questions about him or his day, ceasing all inquiries into how he's feeling about something
Basically treating him like a roommate. You care about their welfare but you are not responsible for it. You are responsible for holding up your end of an amicable working relationship. (For the time being.)