Post by shamwow on Sept 26, 2018 17:37:58 GMT -5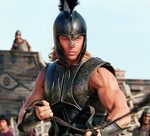 2.  I have tried to be sympathetic but it's hard when I am in the same situation - lol i'm not out partying every night!!!
3.  However i always make time for him and his needs but he feels it fine to ignore my needs and not communicate. I'm tired of being kept hanging on and waiting for him.
4.  Lately he never comes up to bed when i say 'i'm going up' (hint hint) and it makes me feel like he is just ignoring me and wants me to fall asleep so he doesn't have to be intimate with me.5.  In the past i have suggested we sleep in separate rooms just so i could have my sanity back and manage my expectations better and he absolutely hated the thought of that.6.  I just don't want to resent him again as i've worked so hard to not feel like that towards him. However when he blatantly knows what he's doing and how he's making me feel but chooses to ignore it and not communicate i can't help feel otherwise.
What should i do?
I know you love him and don't want to end the marriage.  But I just want to let you know that I could have written everything you said 20 years ago.  I tried and tried not to be resentful, but my resentment grew and grew.  When I tried to talk to my refuser, she just gave me excuse after excuse, just like your H.  I took on more and more of the household chores, but nothing made any difference.  You may be different from me, but it is possible that your resentment is growing steadily and will continue to do so.  Eventually, you may get to the point where you cannot stand your H at all.
I would suggest that you find a time when you can talk to him alone for several hours.  Tell him that you need him to listen to you until you are done.  Then tell him exactly how his rejections have affected you.  And explain that your resentment is growing and at some point, your resentment is going to exceed your love for him and then the marriage may end.
Of course, this is just my opinion. 

winter123
, roughly how old are you, and how long have you been married? Not looking for exact age, but like 20's 30's 40's 50's etc