Post by Caris on Sept 14, 2018 20:29:12 GMT -5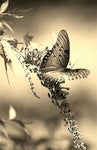 I am not saying there is never a time a woman might be fearful, but to say it always happens is just as naive. And untrue. And an excuse."
You are greatly underestimating the percentage of women who are assaulted by men. One out of every 4 women is a rape survivor. I have seen thecteality of that from talking to women I know. My best h.s. Friend was raped while in high school by a boy whom she'd just met. My other h.s. Best friend was raped just after h.s. by a classmate. Both girls were virgins.
A woman I know was shot by a coworker whose advanced she's rejected. I know 2 women whose mothers were killed by abusive husband's. I know many women who had abusivr husbands. This includes my ex's former secretary who abruptly quit her job and fled to another state to escape her ex.
If you honestly think you don't know women who have been assaulted by men, your closed mindedness on the subject probably prevents women from revealing that info to you.
Meanwhile men lie, too, in romantic situations. But men are less likely to lie out of fear that women will physically harm them if the menflat out say they aren't interested in a relationship. How many men do you know who have been cursed at or threatened for not speaking to or smiling at a flirtatious stranger. It would be hard to find a woman who has not experienced this.
It pains me to agree with you because of all this #Metoo BS that's prevelant these days, as in "some guy asked me for a date," and it's labeled as sexual assault. That diminishes real sexual assault. However, if I told you how many times I've been sexually assaulted, I'd have to go get a pen and paper, and go through my memory in chronological order, but it's a lot. Most assaults were by strangers...one on a train, several in the street I was walking on at different times in my life, at work places. Some were verbal (really disgusting and vulgar), others were physical. Some were minor and others traumatic. One of the worst was at a work party, and happened right in full view of co-workers and management, and no one did anything while I was screaming and trying to hold on to my underwear being pulled off. It was horrendous. In those days, we didn't report things like we do today, and it was in England, and pretty much accepted that attractive women would be accosted.
My very first work interview when I was still in my late teens, had the manager eye me up and down, and say, "hmm, I'd say you are 36-24-36. Am I right? I was so shy and shocked, I couldn't speak. That kind of harassment happened several times through my work life (and others said a lot worse than my first manager), until the culture changed. I hate PC, but in this instance it certainly helped women.
I'm sorry GC. I know this has nothing to do with your post, but as NSM brought it up, I wanted to respond. Anyway, many posts go off on a tangent. I know some of mine were hijacked over the years. You just roll with it because people make associations with what's been said.