Post by dallasgia on Sept 4, 2019 22:07:44 GMT -5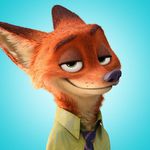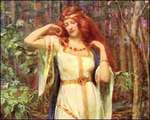 If our refusers become hot to trot in new relationships, good for them. I'm all for everybody in the word being happy and loved up. We, the refused, in our new relationships , our refusers in their new gigs.... everybody.
Few marriages discussed here seem to rejuvenate. But that doesn't mean the participants are incapable of sexual love. It does mean, probably, that they'll not find it in their current relationships.
Not every marriage stays good forever. Other marriages were bad from the git go. Some people can tolerate it; others can't. I think it's best to move on to a more positive relationship even though that can be incredibly difficult. Life is short, and it's just really messed up to never have sex with your spouse. It's pathological and joyless. I don't want to live like that.
It's probably useful (and helpful for some liberating forgiveness and an easier divorce), to understand why it's joyless and pathological.
The obvious thing is because it's nice to have sex in one's life with someone who you want.
It's important to understand that NEITHER partner has sex in their lives, and that in the refusing partner's story, he/she is the hero because they chose marriage over sex.
We might say - well they are entirely in charge of whether they have sex or not if they have a willing partner.
But that's not quite fair to them either, because they don't want to have sex with someone they don't want to have sex with. And that's you. And that's me.
The misery is in understanding that on a deep down level, but it's a cognitive short circuit somehow until the fog lifts.
When we're still down in it, we frame it as some kind of mistake or oversight.
"When you don't show desire for me, it makes me feel like I am undesirable and unloved," we might say. It's framed like we are correcting etiquette, and that the partner is somehow sending the wrong message. Easily correctable behavior.
But that isn't necessarily the case - a mistake. The most reasonable and likely explanation is that the lack of desire and sexual expression in the marriage is an accurate reading of how they feel - either about their partner, or of their marital situation. Change either one, and suddenly sex becomes really easy, and the threshold for "yes please," comparatively low.
I think when the disconnection, alienation, disillusionment, or lie becomes so massive that it overrides even one's own natural sex drive - it's almost certainly too late. And that's usually the case here, when folks arrive saying "everything is great, barring the sex." No, it isn't.
Whatever the problem, it usually occurred so long ago and the perception has gone unchallenged so long that it's unrecoverable - it's incorporated into the conception of who they are. Ask anyone whose partner has had an affair for example, or a divorce, how that doesn't just manifest as correctable behavior, but rather how it utterly changes your conception of what you thought was capable of happening in your relationship, or of the kind of person your partner is. There may be ways to compensate or adapt to the new reality - getting to know the person who is wearing your partner's skin, but it's fundamentally a new relationship at that point. There will never be another world where your partner is incapable of doing that.
I've seen it in the story of a few relationships in my past.
A common one seems to be a "survivor" relationship in which someone rootless and who suffered trauma or household turmoil as a kid, finds a savior in a relationship, and then, when life gets stable, no longer sees the benefit. They get into a parent/child dynamic in which each side triggers the other.
I've seen one where early in the relationship, in circumstances that were too difficult to leave, one partner does or says something (perhaps evidence of an infidelity, like a minor STD) that isn't addressed head on, because the stakes are too high. The kids get older and the lie is adapted to, but it's always this asterisk - a thing unsaid.
I've seen, a fair amount of mental illness and gender ideology exact a toll (I've seen that continue in their serial dating lives as well).
I think a lot of the time, the source of the problem is too far in the past and too embedded to exhume by the time it has manifested externally as a sexual aversion to a person. It's heartbreaking, because often with the "everything's great but the sex" crowd, it seems that the celibacy is the only overt signal that something is significantly wrong - and they have no idea how significant that problem is.
apocrypha
- if you authored a book - I want to read it.