Post by workingonit on Jul 19, 2018 7:40:46 GMT -5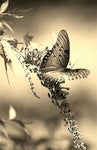 If what you want is support and help for you as a couple to move toward divorcing next year in a way that is as easy as possible for your children including your fragile younger son, you need to state that clearly in therapy.
You also need to see a lawyer and find out legally what would needs to be done to accomplish this including while protecting your interests.
You also need to say clearly incouples counselor thar the ship has sailed when it comes to your participating in efforts to rekindle (kindle?) sex in your marriage. You view your h and you as fundamentally sexually incompatible and you have no interest in sex with him. If he chooses to work on becoming more sexual, that would be something for him to work on in individual therapy for the sake of any future relationships. You will not work on it with him as his sexuality is no longer your concern.
I also suggest that you begin sleeping separately from your husband. That will help make it clear to both of you that that part of the marriage is over.
Right now you are treating the marriage like you treated the leak in your husband's bathroom: you are aware of it and are watching your husband cope without fixing it. But you are not having a plumber address the problem.
The therapist is your plumber. You are wasting your time if for the sake of sparing your h's feelings you don't speak your truth. The point of the counseling can't be forcing your husband to happily agree the marriage is unfixable. He may always prefer a deeply flawed marriage to divorce. The broken marriage may still fulfill his needs. If You no longer wish to be married to him, you need to say so.
Your truth is "My husband has told me he never was interested in vaginal sex. If I had known that before marriage, I never would have married him. After XX years of no sex, I realize we are sexually incompatible. This is not something that will change because I do not want to be married to a man who would ignore my sexual needs for xx years. That forced celibacy has caused irreparable harm to our marriage. I plan to divorce him next year. I am in this counseling to help us divorce in a way that is most supportive to our children including our son who has xxxx problems."
Talk to a lawyer before you do this. For all you know, it may be possible to file now but delay the divorce til next year. I was able to do that, thus allowing me to remain on my h's health insurance until he retired.
This. I am going to read this every day! This is exactly what I need to hear. We have our next session in 3 weeks. My goal is to say this exactly.
I will also try to consult with a lawyer.
Thank you for your hard and accurate truths