Post by obobfla on Jun 19, 2018 22:27:11 GMT -5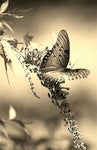 I think that you're fooling yourself about why you suddenly feel the need for women friends. You are in a sexless marriage with a wife who won't even socialize with other couples. It doesn't seem likely that you'd just want women friends to have someone to talk to. Reminds me of how when I was divorcing and had an OK Cupid profile (an honest one that said that I was separated and was interested in a monogamous romantic relationship with a person who was single or separated), I noticed that a married male acquaintance also had an OK Cupid profile, but his said he was looking for women "friends." He did not contact me on OKCupid, but invited me to lunch after he was not able to come to a causal lunch in which I'd invited any of my hundreds of FB friends who were available. Over lunch, he started talking about how miserable his marriage was and how his wife wouldn't let him pursue his music interests. He said he was remaining married only until his daughter graduated from high school. I realized that what he wanted was not just a friend, but a FWB, and I told him that I wasn't interested in being in a romance with a married man.
(An aside: 5 years have passed. His daughter graduated from high school 3 years ago, and he's still with the wife he claims to not be compatible with)
Anyway, I can't think of any way for you to find women to establish friendships with unless a platonic friendship evolves from a volunteer or social activity that you both are in.
As for your wife's perspective on this, given that you're miserable in a SM, I think she has good reason to try to keep you from having women friends.
Granted, sexual attraction is one reason to have a female friend, but there are plenty more. I find I can be more honest with a female than with a male. There is no competition. Plus, once we agree we're not going to get into each other's pants, we could relax and be human.
theexplorer
is a caregiver to his wife and needs all the friends he can get - male or female. After a year of being in a similar situation myself, I believe any companionship whether it's sexual or not would help him.