Post by elynne on Mar 20, 2018 8:51:32 GMT -5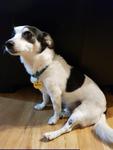 - - "I'm really turning this problem around, approaching a solution from all angles to try to figure it out" -
translated as --
- - "I am really exploring every option, every alternative to doing what I know I should do"
But that was me.
I would (and did) try anything and everything, even the most hare-brained of strategies. I was willing to do anything, go to any lengths, as long as it didn't involve me putting my marriage on the line.
That became my raison d'être. That became me...the bloke who searched for reasons not to get divorced...
Being "the bloke who searched for reasons not to get divorced" was not a terribly life enhancing thing. And did absolutely fuck all to bring my situation to resolution.
I've certainly put my marriage on the line. It's either fix it or end it. And I'm pushing until we reach a conclusion.
He knows that this is my last effort. I'm giving it everything I've got. Every last bit of courage, honesty, openness, vulnerability. I'm listening even to the stuff that's really hard to hear. The stuff that I think is just him deflecting and shifting, I listen. With an open mind. Willing to own anything I do that contributes to our problems.
Last night I really tried to talk with him. Shared that I was doing everything I could think of to save our marriage.
Told him how much I was struggling, how alone I felt. With shame I quietly admitted that this past December driving along the dike in a snowstorm, I thought if I just drove off the dike and into the water that they would assume I lost control of the car. But then I thought h would need the car, so I drove carefully the rest of the way home.
Quietly I told him that I still see lots of good in him. That he's a dedicated father, he's a very loyal friend, he's very conscientious and responsible.
During all of this he laid on the floor with his back to me, petting the dog. Then he got up without a word, without looking at me, went to wash his hands for a good 5 minutes. Then walked past me in the living room. Stopped, turned and said, "I'm going to bed. I don't know what to say."
Last ditch effort this morning feeling completely down, I sent him a string of texts. Basically "I'm really, really trying here and I'm running out of things to try." Suggested a Gottman style 3 day relationship retreat in the Wadden Islands where he proposed. And ended with:
And his reply gives me hope.
But now he's got to back his words with actions. If he can't then it's over. He certainly can't say he didn't see it coming or that I didn't try.
baza
your wisdom and the time you to take to reach out to those of us still in the trenches is so very appreciated.
I don't know which way we're going to fall, fix it or divorce, but I do know that I'm not going to continue on as is. Too much collateral damage. And life is too fucking short.