Post by Dan on Mar 9, 2018 12:17:16 GMT -5
In a different thread,
lwoetin
mentioned: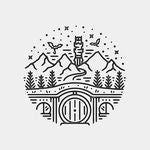 "Maslow's mountain" is the informal name for "Maslow's Hierarchy of Needs", as expressed by psychologist Abraham Maslow in the 1950's. It is the summary of his work studying successful, happy, and even renowned people (as opposed to psychology that focuses on pathologies).
A summary:
Maslow's hierarchy of needs is a theory that proposes that basic human needs must be fulfilled before higher needs. This theory defines human needs in terms of levels from lowest to highest. According to Maslow the lowest or first level of needs must be attained before one can move to the next level. Once these levels are fulfilled, the highest level being the most challenging to attain, is then sought.

Maslow lists human needs, from lowest to highest order: physiological needs, safety needs, social needs, esteem needs, and self-actualization needs. With Maslow's theory, people must first acquire the most basic of physiological needs such as food and water before they can move on to the next. Safety needs require people to establish a safe and secure environment. Once basic physiological needs and safety needs are established, the social need for love and belonging can be approached. Esteem needs are the next level up and this is the need to have self-worth. The highest level is self-actualization, which means that having satisfied one's needs, the individual can now begin realizing their potential. (Being all they can be.)
Often depicted this way:
The idea is that "up" is better; better for the individual and better for society. Think of the kindest most famous examples of giving humanitarians: maybe Gandhi and Mother Teresa. Maslow would probably say they are "self-actualized". So even if we can't achieve that level of giving, we should still do our best and be our best. So get your lower needs met, and help other around you do the same, and move up the mountain. That is the gist of the idea.
What I had not ever noticed before is that sex is in the hierarchy; not once, but twice! As it turns out, "sex" is considered (by Maslow) as a need on the lowest tier ("physiological need"), and "sexual intimacy" is a need on the middle tier ("social need").
I find this both fascinating and reassuring.
Now common critiques of Maslow's heirarchy is that a) individuals vary, b) "moving up" does not strictly require every brick to be in place in the next-lower tier, c) folks can probably exhibit behaviors consistent with features of several different tiers at once (so are you every squarely in only one tier at a time?).
Nonetheless, I think thinking of things along Maslow's tiers is a new way to considering mismatched libidos in a sexless marriage.
For example, I think I can do good work and be an altruistic member of my community even though I'm in an SM, for example. Not sure if that counts as being "self-actualized", but you get my drift: it is toward the top of the pyramid.
My wife on the other hand seems to be willing to only consider sex (both the act and "sexual intimacy") AFTER she feels the "safety" of a marriage... which in her definition is "where there is a 100% commitment to 'til-death-do-us part".
I don't think this realization is going to help me FIX my SM. But for me, I guess I'm stockpiling "ways to explain why I'm getting a divorce" right now, as I expect I'll need to have SOME explanation for all those in my life: my spouse, my kids, my family, my religious friends. A bit of "inverse-why-chasing", it seems...