Post by M2G on Nov 5, 2017 7:10:52 GMT -5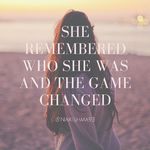 For my h, his father cheated on his mother and there was tons of pain, fighting, etc. His father was really emotionally abusive and always had lots of girlfriends and women around. His mother, on the other hand, who represented the solid parent with whom he lived 98% of the time, became very asexual and overweight. She never again dated and became very obese. She never talked to him about sex or encouraged him. She worked on herself emotionally and spiritually and modeled that for him however he developed the sense that sex and intimacy are really unsafe.
Ironically, my h was really thin when we got married. Within the first year he started putting on weight. He is now quite overweight and quite asexual. The problem is it is really NOT his nature to be asexual. He masturbates (at least several times weekly that I know of) and reports he is very sexually frustrated.
It may be all academic. I don't see how you really undo your nature or nurture without a shit load of work- and I am not convinced he is up for that work or I am up for living with a half assed approach to intimacy. I also don't see how we get that pattern of him shutting down around intimacy out of our marriage after 17 years. For now, though, I am in it and we are working. Even if this therapy just gives us a greater knowledge of ourselves I think it is a worthwhile endeavor. I do not, however, believe it will result in actual sex.
I think it's very important that one maintains one's self in a healthy way. It's unfair to one's partner, and unrealistic to let one's self go physically and still expect to inspire the same level or desire. I'm guilty of that. Early in our marriage I got up to 280 lbs. Luckily I didn't crush her to death. Once I started working out I got down to 178 and things improved drastically both in the bedroom as well as everyday life. Right now about the same weight, but % body fat needs attention and I'm actively working on that, for my own good (not thinking it's going to do anything for the SM condition at this point).
Parent's views on sex? My step-terrorizer thought all women were pigs. That was his favorite word for women and he would repeat it frequently. If he could have kept my mother in a burka, he would have. I remember one time my mom got a perm & she looked amazing - he all but pushed her back out the door screaming at her to go back and have it put back the way it was. My Wife's parents: basically exchanging yelling and screaming as a substitute for intimacy and when they did "get going" all that was heard was her mom telling her dad to stop or hurry up because it hurt. My wife describes their marriage as a 60 year screaming match.
So - true to all the psych books I've been reading (averaging 1 - 2 a week now and listening to each at least two times) our response was typical of children raised by Narcissistic and Borderline parents. We waited 3 months to have sex but then it was a hyper-sex clash of the loins: any time, any place, any risk and as frequently as possible. Imagine the STD's we may have contracted had we not been together and (mostly) monogamous.
Lack of nurturing. Lots of "naturing" - being raised by wolves

My exercise today: to finish the apology letter to my Wife that I've been crafting over the last couple of weeks. This was highly recommended in my reading and will not be posted anywhere. 'Tis quite brutal. She doesn't have to accept it but I hope she does, even if conditionally. I also hope to get one in return but that's not part of the deal either.
Will let you guys know how it goes - with my shield, or on it.
PS: I think I enjoyed the risky sex most of all.