Post by james on Dec 1, 2017 12:02:39 GMT -5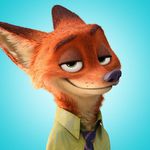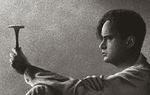 Here is the way this works in practice for most people.
Your awareness of the problem and feelings of distress increase across time, rather than remaining static. You both express resentment and eventually get into a spiral of mutual disdain. You carry that cross during the entire time. The six years elapses and you say, "time's up! I want a divorce"
She tearfully falls to her knees and begs you to stay. Throws you down and makes love to you in a way that you believe it. You do her every which way but Sunday. She says "Let's get therapy. I want to do that with you! She finally talks to you about her resentment from some argument from a decade ago that made her lose respect for you." She talks about her parents. She opens up with a chaffe cloud of issues and you both realize there's lots to talk about in therapy, and she is saying she wants to do that.
She's telling you everything you wanted to hear. She's saying she takes this seriously now. She thought she could fix it alone but she realizes now she needs help, or needs to try harder, or try different things. She's ready now. She's sorry. Please don't go. Please don't leave me. Let's work it out!
Ball's in your court.
Thanks Apocrypha, but is that really true? My impression from the admittedly short time I have been on this site is that when the D topic is finally broached, the usual response is a kind of sullen acceptance. For example, one I read recently: his wife's response was to say nothing but go to the computer and start transferring money between accounts. This does not sound like falling to her knees, begging him to stay and offering sex in an interesting variety of positions to me!
And how could a sexless partner possibly sustain that kind of approach after a 15 or 20 year sexless marriage? It just doesn't stack up. For a couple of months, maybe, but as soon as the pressure was off, he or she would surely revert to type?